Top Ranking D.Pharma College in UP: SCP & its Expert Faculty
Top Ranking D.Pharma College in UP & Its Top-Tier Faculty Expertise
In the realm of pharmaceutical education, the pursuit of excellence is paramount. When it comes to D.Pharma education in Uttar Pradesh, one name stands tall – Sanjay College of Pharmacy. This institution has earned the title of the top ranking D.Pharma college in UP. Its credit goes to our commitment to academic brilliance and industry relevance.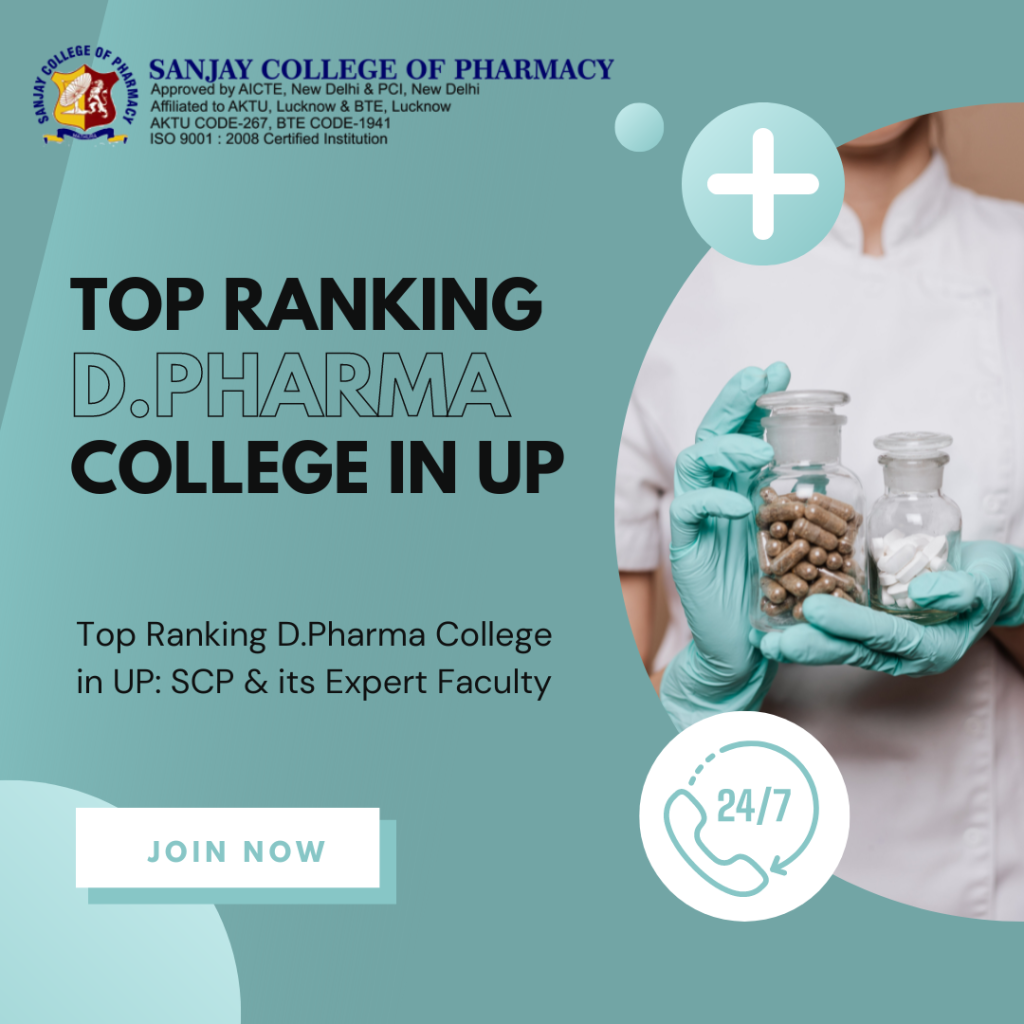 Our faculty members are at the core of Sanjay College of Pharmacy's success story. These educators bring invaluable experience to the classroom with their knowledge. With a deep understanding of the pharmaceutical landscape, they are more than teachers. They are mentors who guide students toward a future that syncs with the industry. In today's blog, we'll talk more about faculty expertise. So, let's get started!
Equip Students with the Latest Trends
In today's fast-paced pharma world, staying current with the industry is optional. It's a necessity. We recognize this. Thus, our faculty ensures that students gain the latest knowledge & skills.
Our faculty integrates real-world insights into their teaching methods, from pharmaceutical technologies to regulatory practices. They empower students to bridge the gap between classroom learning and on-the-job requirements.
Fostering a Mindset of Innovation
The experienced faculty members encourage students to question, explore, and create. They inspire a spirit of curiosity that propels students beyond textbooks. At the top ranking D.Pharma college in UP, we encourage students to enter the dynamic realm of pharma advancements.
One of the hallmarks of SCP's approach is its emphasis on experiential learning. We encourage industry collaborations, workshops, seminars, and internships. With this, students get a taste of the industry firsthand.
Choose Sanjay College of Pharmacy for Its Expert Faculty
So, if you're seeking the top ranking D.Pharma College in UP, look no further. Sanjay College of Pharmacy is not just a college. We are your launchpad for your pharmaceutical journey, guided by the best in the field.