Unlock Your Future: Join SCP, the Top Ranking D.Pharma College in UP
Embrace a Bright Future at SCP: The Leading D.Pharma College in UP
As the top ranking D.Pharma College in UP, Sanjay College of Pharmacy is dedicated to empowering our students with comprehensive knowledge and practical skills. This practice of ours ensures their success in the ever-evolving pharmaceutical industry. At SCP, we understand the significance of a solid foundation in the pharmaceutical domain. Our cutting-edge curriculum is designed to provide students with a deep understanding of pharmaceutical science, drug development, pharmacology, dosage forms, and regulatory aspects.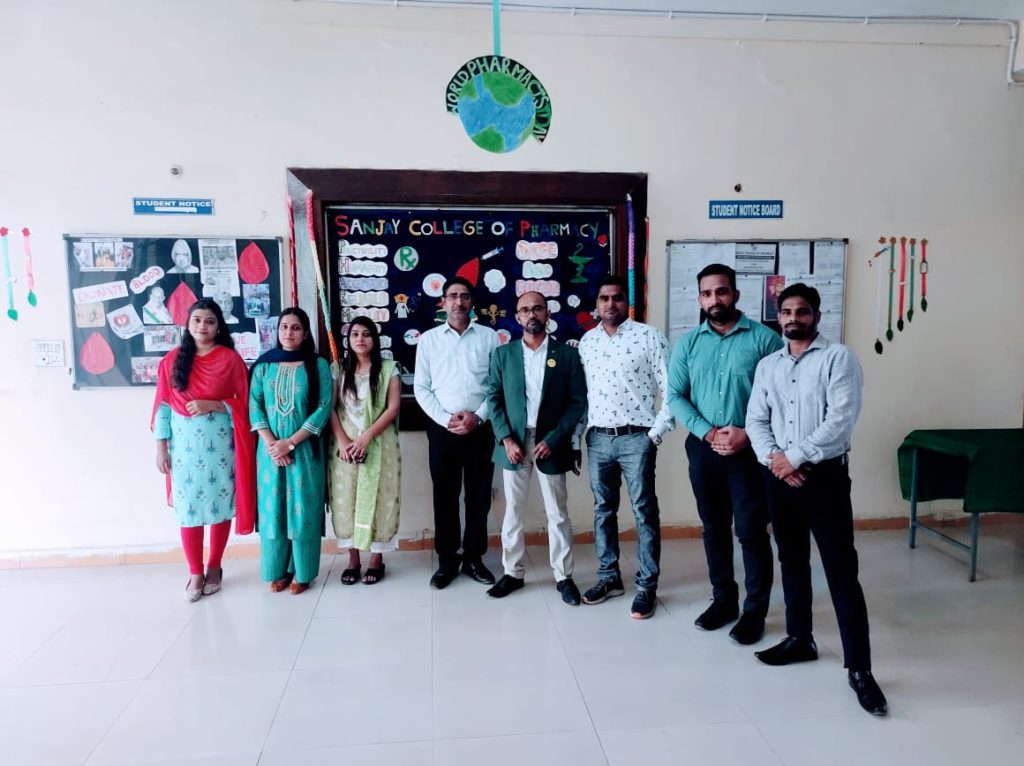 Our experienced faculty members, who are experts in their respective fields, employ innovative teaching methods to nurture critical thinking, problem-solving abilities, and practical expertise among our students. Do you want to know more about how we can help you? If yes, stay tuned with us till the end of this blog.
We Help You With Industrial Exposure:
At Sanjay College of Pharmacy, practical training and industrial exposure are integral parts of the learning experience. We emphasize hands-on learning through well-equipped laboratories, modern pharmacy setups, and collaborations with pharmaceutical industries.
Students have the opportunity to apply their theoretical knowledge to real-world scenarios, enhancing their practical skills and gaining valuable insights into the pharmaceutical industry.
We Provide Ample Career Opportunities:
At SCP, we understand the importance of career opportunities for its students. Thus, we maintain a strong industry connection and collaborate with renowned pharmaceutical companies. It enables students to explore internships, research projects, and placement opportunities.
Our alumni have successfully secured positions in various sectors. Also, we have a strong network and career support services to ensure that students have access to a wide range of career opportunities upon graduation.
We Offer the Best Personalized Guidance & Mentorship:
Being the SCP, we believe in personalized guidance and mentorship to help students realize their goals. We have a dedicated team of experienced faculty members who serve as mentors, providing guidance, support, and career counselling. They assist students in identifying their strengths, exploring specialization options, and making informed decisions about their academic and professional paths.
Our personalized attention ensures that each student receives the necessary guidance to maximize their potential.
Do you want to get all these facilities? If yes, then enrol in the top ranking D.Pharma College in UP today & start your career journey with Sanjay College of Pharmacy in 2023.