Fees of D.Pharma Course in UP: Select SCP for this Facility
SCP offers Top Facilities @Less Fees of D.Pharma Course in UP
Step into the realm of pharmaceutical education excellence in Uttar Pradesh! If you're on the lookout for a prestigious institute that offers top-notch facilities without burning a hole in your pocket, then your search ends right here, right now, at SCP. Brace yourself for an exceptional learning experience in the year 2023, where SCP stands tall as a beacon of brilliance while maintaining the lowest fees of D.Pharma course in UP.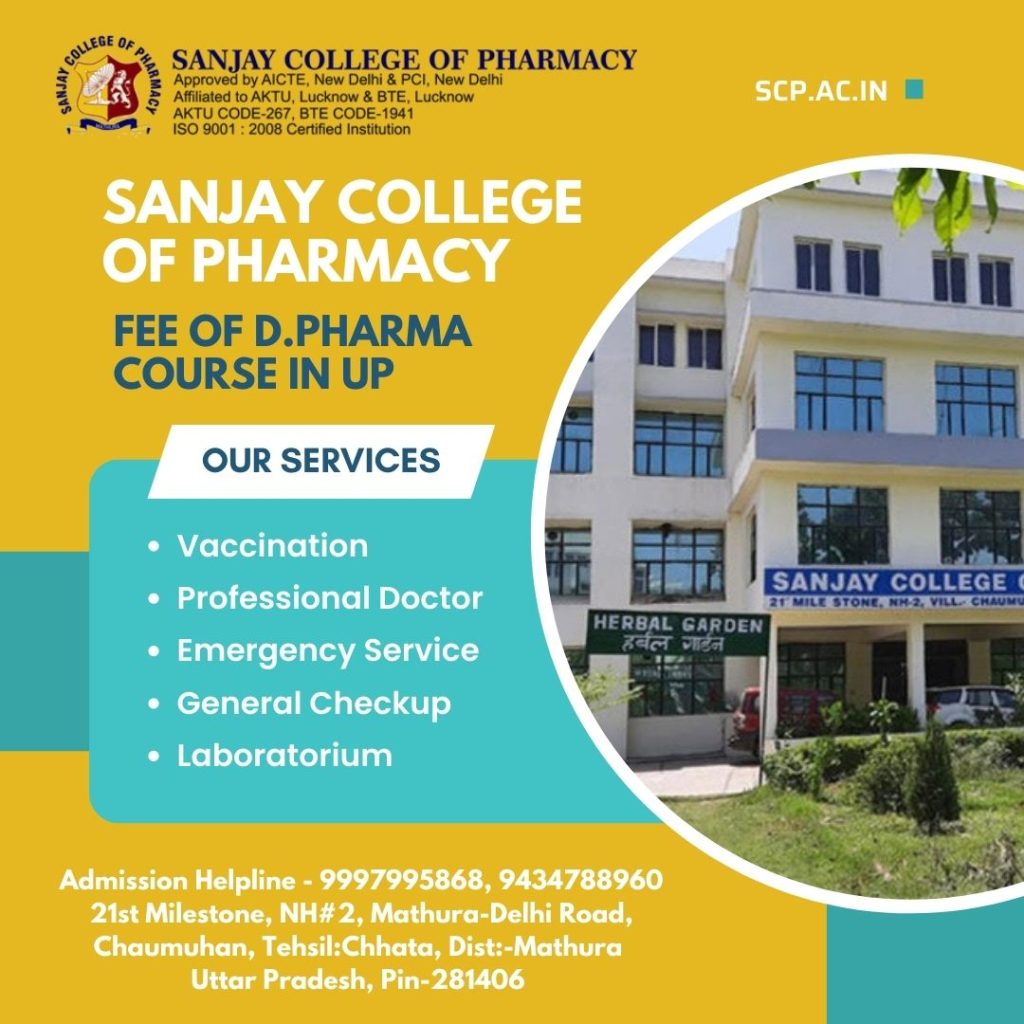 Get ready to unlock your potential and embrace a bright future in the pharmaceutical industry. Do you know what the best part is? It's maintained at a top ranking D.Pharma college in UP. Say yes to SCP and take charge of a promising career that's within your grasp!
Well-Equipped Medical Facilities:
As a leading choice for admission in D.Pharma College in Mathura, SCP boasts state-of-the-art facilities that cater to the healthcare needs of its students. The college prioritizes health and safety, ensuring that students have access to instant support whenever required.
Technology-Driven Teaching:
At the best D.Pharma College in Mathura, we understand that technology plays a pivotal role in transforming medical education. Thus, we embrace digital learning platforms, e-libraries, and virtual learning tools. These facilities help in enriching the educational experience and encourage self-directed learning among students.
Blended Learning Initiatives:
After admission, students will get ample opportunities to blend learning initiatives. It includes combining traditional teaching methods with online resources. This approach allows students to access lectures and study materials at their convenience, promoting flexibility in their learning journey.
We Maintain the Lowest Fees of D.Pharma Course in Mathura, UP
With a faculty dedicated to student success, a focus on practical learning, and ample resources and support, SCP equips its students to excel in their exams and embark on a successful career. These facilities are offered at the fees of D.Pharma course in UP. Join the Sanjay College of Pharmacy and take a significant step towards a bright and rewarding future in the field of medicine.