Affordable Fees of D.Pharma Course in UP: Choose SCP in 2023
Unlock Opportunities with Affordable Fees of D.Pharma Course in UP
Nowadays, obtaining a quality education comes with a hefty price tag. However, Sanjay College of Pharmacy in Uttar Pradesh breaks this notion by providing high-quality education for the diploma course at affordable fees. In this blog post, we will explore how SCP is committed to offering top-notch education without burdening students financially. We will discuss the various facilities and resources the college provides at the affordable fees of D.Pharma course in UP.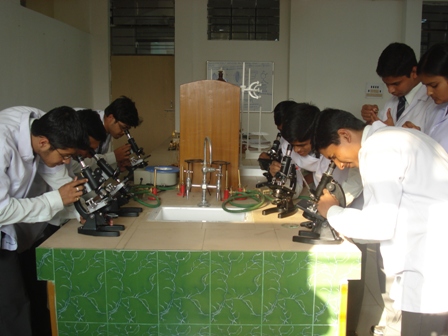 Also highlights the success stories of students from diverse backgrounds who have benefitted from the affordable education offered at the institution. Let's not wait further and start the discussion.
1. Top-Notch Facilities & Resources:
Despite the low fee structure, SCP does not compromise on providing excellent facilities and resources to its students. We boast well-equipped laboratories with the latest equipment and modern classrooms conducive to learning. That's not all. We also have a well-stocked library with an extensive collection of books and research materials and access to online resources. These facilities ensure students receive a comprehensive education and hands-on practical experience without compromise.
2. Success Stories of Diverse Students:
At SCP, we take immense pride in the success stories of its students, who have achieved remarkable feats despite their financial limitations. The institution has witnessed students from various socio-economic backgrounds excel academically and significantly impact the pharmaceutical industry. These success stories stand as a testament to the college's commitment to providing opportunities and quality education to all, regardless of their financial constraints.
3. Commitment to Affordable Education:
At SCP, we're committed to making education accessible to all. We believe financial constraints should never hinder a student's pursuit of knowledge. With this vision, we offer the diploma course at reasonable fees of D.Pharma course in UP, ensuring that students from different backgrounds can afford a quality education.