What to Expect After Admission in SCP, Top Ranking D.Pharma College in Mathura
As the top ranking D.Pharma college in Mathura, we're committed to excellence in higher education and academic research in the field of Pharmacy. Teaming up with the industry experts from leading universities across the nation, we are giving our students expertise in Pharma education by offering value-added courses to make them industry-ready.
If you're thinking of applying to the D.Pharma course at SCP, you should know what you'll get after admission. Today's blog highlights the benefits students will get after entering the D.Pharma course at SCP. Let's look at them!
Applying to D.Pharma Course at SCP, Here's What You'll Get After the Admission
You'll get the best placement facilities
You'll get a curriculum that prepares you for a job
Let's talk about these facilities in detail to help you decide whether Sanjay College of Pharmacy is the best choice for admission to the B.Pharma course.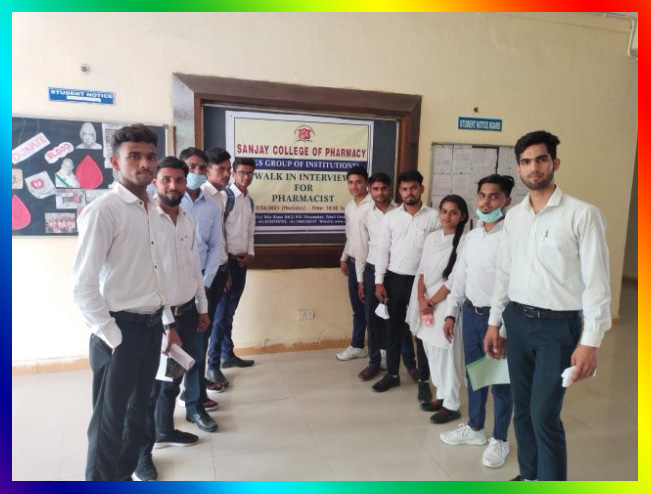 Best Placement Facilities
Being the best D.Pharma College in UP, Sanjay College of Pharmacy provides the best placement facilities to its students by organising seminars, workshops and mock tests on our campus. Many leading recruiters visit the campus regularly to offer their services to our students. Our placement cell works round the clock intending to train our students in the best possible manner.
Job Oriented Curriculum
The D.Pharma course at Sanjay College of Pharmacy is worth the investment because it offers students far-reaching knowledge and skills to help them professionally. Students learn and sharpen their leadership and entrepreneurial skills. The program has a modern and innovative curriculum designed in collaboration with industry experts to enhance the industry interface of students.
SCP: The Industry's Expertise in Pharmacy Education
If you wish to avail yourself of these facilities, apply today for admission to the B.Pharma course. Being the top ranking D.Pharma College in Mathura, we are always to answer your queries/doubts.