Top Reasons to Select SCP as the Best B.Pharma College in UP
Best B.Pharma College in UP & Top Reasons to Choose SCP in 2024
In the dynamic world of pharmaceuticals, change is constant. To excel in this ever-evolving landscape, aspiring pharmaceutical professionals need an institution that keeps pace with industry trends and sets the bar higher. That's precisely what Sanjay College of Pharmacy in Uttar Pradesh envisions as the best B.Pharma college in UP. Our vision revolves around preparing students not just for the present but for the pharmaceutical challenges of tomorrow.
Our institute is committed to staying ahead of industry trends by offering cutting-edge courses, fostering innovation, and nurturing the skills necessary to thrive in a rapidly changing sector. So, in today's blog we will talk about the top reasons that make SCP the best choice for B.Pharma students in 2024.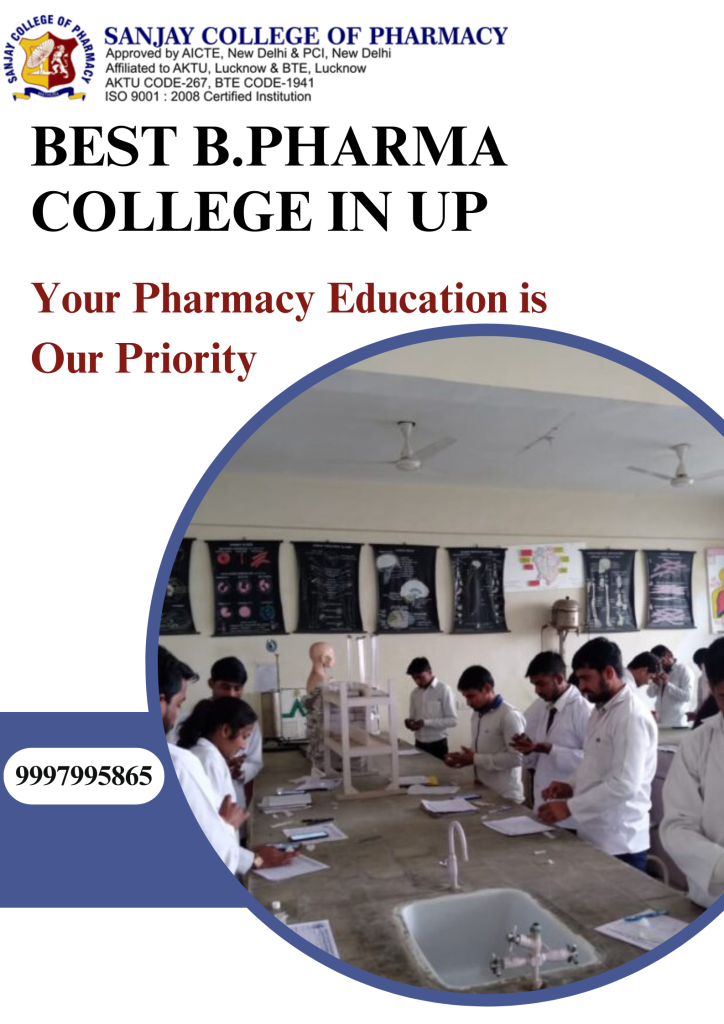 Research and Innovation:
Being the best B.Pharma college in UP, we encourage a culture of research and innovation. Students can engage in groundbreaking projects and contribute to pharmaceutical advancements through collaborations with industry leaders and research institutions.
Global Perspective:
We foster a global perspective in a globalized pharmaceutical world by encouraging international collaborations and exchange programs. Students gain exposure to diverse pharmaceutical practices and global industry standards.
Why Join SCP- The Best B.Pharma College in UP?
By choosing SCP, students become part of a forward-thinking institution that equips them with the skills and knowledge needed to excel in the pharmaceutical landscape of tomorrow. SCP's dedication to staying ahead of the curve ensures that graduates are job-ready and industry leaders.
It's Time to Embark on Your Pharmaceutical Journey with SCP in 2024
The pharmaceutical field has innovation, challenges, and limitless possibilities. To be part of this ever-evolving landscape and to thrive in the future, consider joining SCP in 2024, the best B.Pharma college in UP.
So, what are you waiting for? Be prepared to be at the forefront of pharmaceutical education and shape your path as a future industry leader. Your journey to success begins at SCP.