Top Career Choices after Admission in B.Pharma  College in Agra
Top Career Opportunities After Admission in B.Pharma College in Agra
You're tired of the 9 to 5 job, aren't you? Are you looking for a new and exciting career path? Don't look any further! You can do anything you want after admission in B.Pharma college in Agra.
The world of pharmaceuticals is constantly evolving, with new and exciting job opportunities. Clinical research, pharmaceutical sales, medical writing, and pharmaceutical marketing can all be career paths for B.Pharma graduates. Do you want to know what those career paths are? If yes, today's blog is for you.
In today's blog, SCP will give you detailed information on the top & trending career choices available for B.Pharma graduates. So, let's look at them in detail without wasting a second.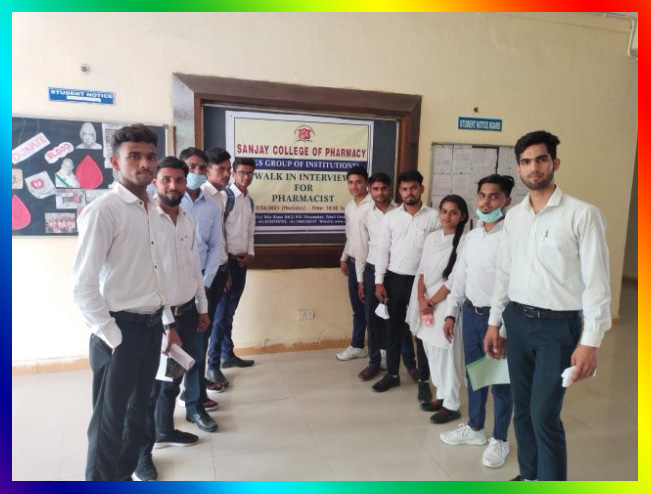 Sales Representative
One of the most in-demand roles for B.Pharm graduates is that of a pharmaceutical sales representative. These professionals promote and sell pharmaceutical products to healthcare providers and institutions. It's a challenging and rewarding role that requires strong communication and interpersonal skills.
Clinical Research Expert
Another popular option for B.Pharm graduates is a career in clinical research. Clinical research associates (CRA) play a crucial role in developing and approving new drugs. They are responsible for monitoring clinical trials, ensuring that they are conducted in compliance with federal regulations.
Medical Writing
Medical writing is another exciting career path for B.Pharm graduates. Medical writers are responsible for creating scientific and medical documents, such as study protocols, clinical study reports, and regulatory submissions. This role requires strong writing skills and a deep understanding of the pharmaceutical industry.
Quality Control Analysts
It's a critical profile that helps you earn 6 figure salary from the beginning of your career in the pharmaceutical industry. These professionals are responsible for testing and evaluating the quality of raw materials, intermediate, and finished products. They ensure that the products meet the required standards before they are released for sale.
The pharmaceutical industry offers a wide range of opportunities for B.Pharm graduates. In this ever-evolving sector, there's a place for everyone, no matter your interests. Let's take the first step together and discover the right path for you. Don't think twice. Apply for admission in B.Pharma college in Agra today, which is none other than Sanjay College of Pharmacy.