Students Select Us Over Best B.Pharma College in Agra: Why?
Find Reasons Why We're Preferred over Best B.Pharma College in Agra
In the vibrant city of Mathura lies an educational gem that attracts aspiring pharma students from Agra & beyond. It's Sanjay College of Pharmacy. This institute has garnered the reputation of being the best B.Pharma College in Agra. Due to its top infrastructure and faculties, it has become a focal point for many students. Students from Mathura and other cities of UP apply for admission here to seek top-tier pharma education.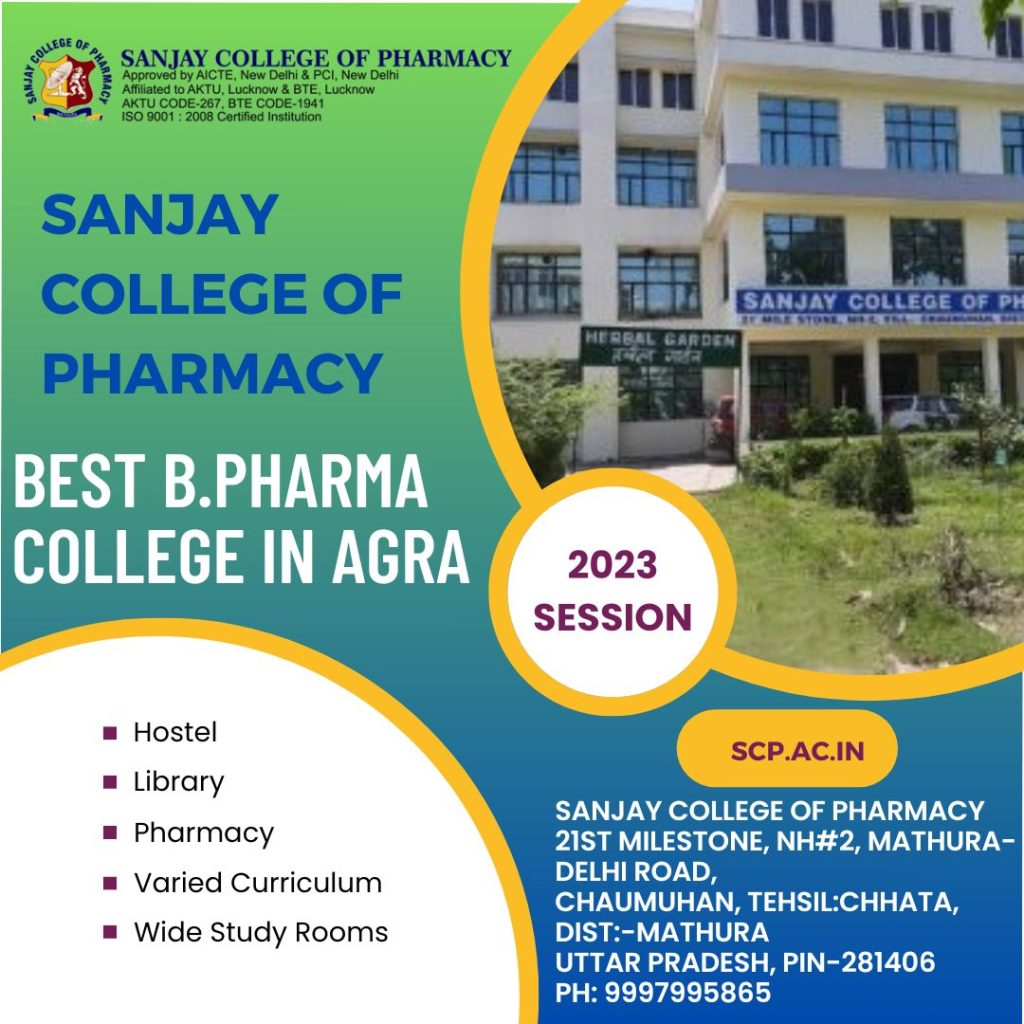 We have an unwavering dedication to academic excellence and innovative teaching methodologies. If you wish to study here, you must know what you'll get after the admission. Today's blog will help you have a detailed understanding of this aspect. Let's not wait and get into the details to learn about SCP.
Enriching Infrastructure for B.Pharma Students:
Modern Campus: We have modern facilities that foster an optimal learning environment. It's one of the biggest reasons why students prefer us over the best B.Pharma College in Agra.
Cutting-Edge Labs: We have many state-of-the-art laboratories for B.Pharma students at SCP. They provide students with advanced equipment for cutting-edge research.
Resourceful Libraries: Our well-stocked library facility is the center of attraction. It houses extensive pharmaceutical resources and literature.
Innovative Research: We provide students with advanced research facilities. It helps in empowering students to contribute to the progress of pharmaceutical science.
Dedicated Faculty with Local Insights:
Experienced Educators: We've dedicated faculty with us. They bring a wealth of experience to guide students in the pharmaceutical field.
Interactive Teaching: We follow engaging teaching methods within our institute. It helps us foster critical thinking and practical problem-solving skills.
Industry Expertise: Our faculty members offer insights into local industry dynamics. It acts as a bridge between the theory and real-world application.
Enroll in Sanjay College of Pharmacy for Better Growth Opportunities
Sanjay College of Pharmacy is a synonym of academic excellence, transcending geographical boundaries. The institution has earned its reputation as the best B.Pharma College in Agra. Its enormous credit goes to our world-class infrastructure, dedicated faculty, & holistic learning experiences. So, if you wish to avail the best facilities, then choose SCP for 2024 batch admissions.