Placement Season Begins, Follow Tips to Get Placed in Top Pharma Companies
In this world, no one gives you something for free. Everyone wants some return from the work they put in; that's how it works. Businesses want to profit, individuals, wish to progress in their careers, and everyone wants to move forward. The same goes for the students who are looking for a job after the successful completion of their Pharma course. As you all know by now, the campus placement process during the final semester of your Pharma course is what decides their entire future for the next few years. So, it's always better to prepare for this phase in advance as per the best B.Pharma College in Agra.
Do you agree with us? Do you want to be prepared to crack placements? If yes, this blog is for you. Whether you're in the final semester of your B.Pharma or D.Pharma Course, these tips will help you.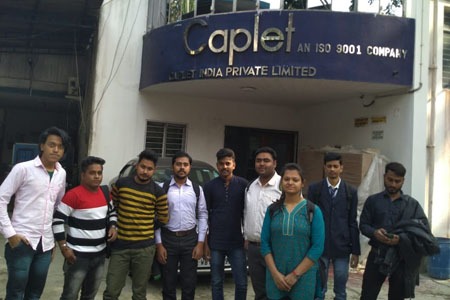 Prepare These Questions to Crack your Placement Interviews
Introduce yourself
Tell your strengths & weakness
Let's see what students should answers!
Tell Us About Yourself
One of the basic questions in any job interview is, "Tell us about yourself". It's an open ended question that might throw you off. But, it's one of the most common questions that asked in an interview. By asking this question, interviewer usually want to check your communication skills, how you present yourself, and you knowledge about the course.
Whether you are a B.Pharma students or D.Phama, you must be prepared to answer this question confidently.
Tell us about your weakness & strengths
One of the cruelest things we ever seen in a hiring process is this one question "What are your strengths and weaknesses?". This interview question is different from other similar ones. You don't need any preparation for those questions like what was your salary at your last position, why you want to leave your current job etc. Any person with decent knowledge on the topic can answer this one while applying for the job.