Library Facilities of the Best B.Pharma College in Agra
The library is one of the critical resources at Sanjay College of Pharmacy, and we call it "FARADAY" Library. It's because we believe in Faraday's vision of an ever-expanding circle of knowledge. The college is one of the most sought-after pharmacy education institutions in India. In its bid to strengthen the resource base and facilitate better learning, the college provides a library facility that opens new avenues for academic and research pursuits. It's one of many qualities that make us the best B.Pharma College in Agra. 
In today's blog, we'll give you an overview of our library facility to help students understand the benefits of studying at Sanjay College of Pharmacy.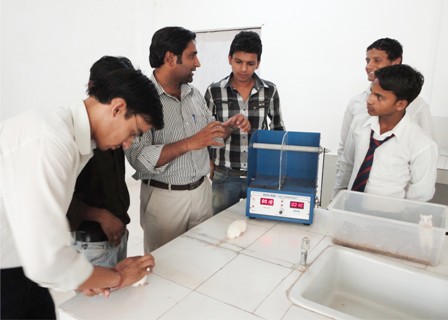 The "Sanjay College of Pharmacy" library is designed to encourage the development of a sound knowledge base through access to books and periodicals. The library is directed by highly qualified and experienced librarians who strive to upgrade the collection to serve users' needs.
Expert librarians at the best B. Pharma College in UP help students explore this vast information world for acquiring knowledge and skills for the progress in pharmacy.
What can students find in our Faraday Library?
FARADAY serves as a gateway to the best books and journals of education, science, technology and media- everything that can help students strengthen their knowledge. We have,
Several advanced study materials for medicinal chemistry 
QSAR and Bioinformatics studies
Book on advanced methods of pharmacological screening of bioactive compounds
National and International journals from experts of the pharmaceutical industry 
The latest edition of Indian Pharmacopiea 2019 available for all students 
Reach us at +91-9997-995-868 for more info!
So, if you wish to get more information about the other facilities offered by the best B.Pharma College in Agra, visit the college website now. If you're interested in admissions, call us at our admission helpline number +91-9997-995-868 or +91-9434-788-960.