Pick SCP@ Admission in B.Pharma College in Delhi NCR
3 Reasons for Admission in B.Pharma College in Delhi NCR at SCP
Are you passionate about the field of pharmacy? Are you seeking an exceptional college to pursue your B.Pharm degree in the vibrant Delhi NCR region? If yes, then look no further than Sanjay College of Pharmacy, a name synonymous with excellence, innovation, and career-oriented education. Yes, it's the ideal choice for admission in B.Pharma College in Delhi NCR. If you are wondering why, then stay tuned with us to find the answer.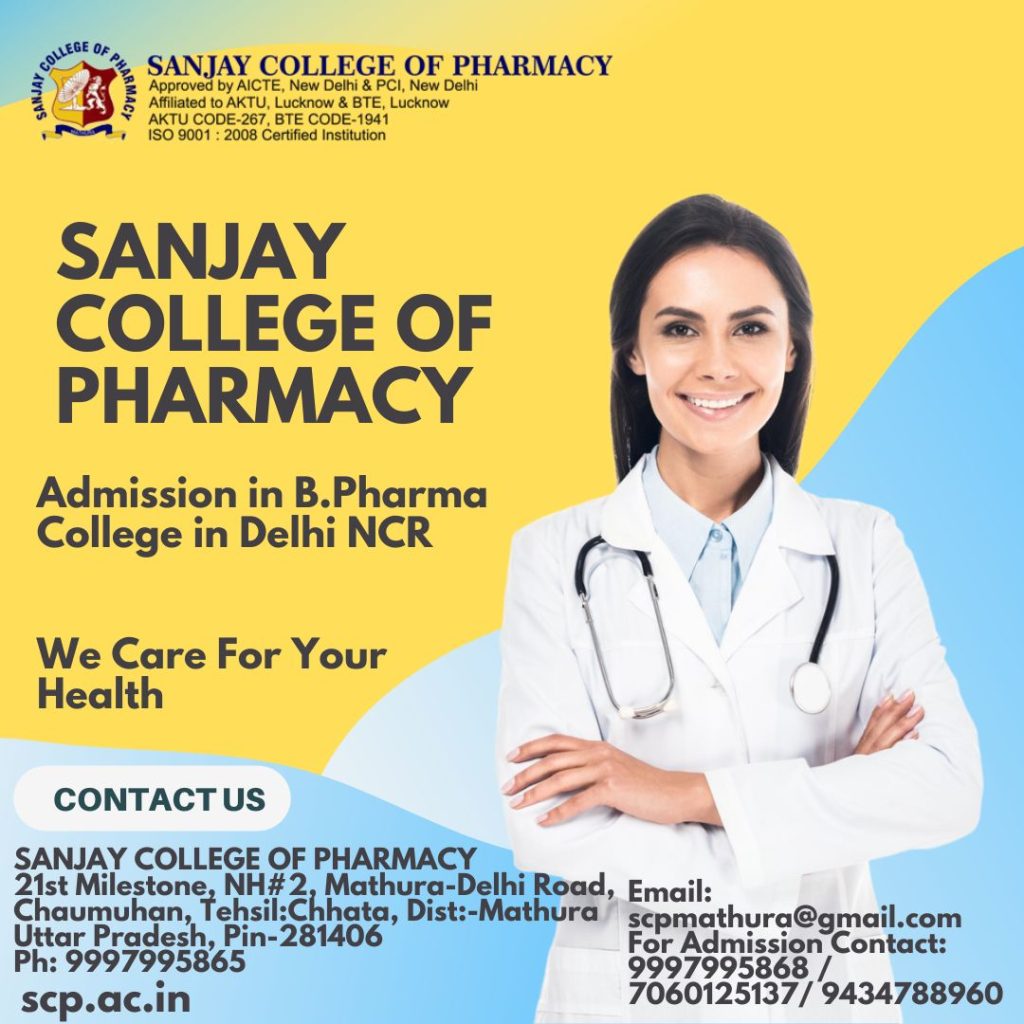 In this blog, we will uncover the top three compelling reasons why Sanjay College of Pharmacy stands out as the perfect choice for aspiring pharmacy students in the capital region. Prepare to embark on a journey where academic brilliance, state-of-the-art facilities, and industry-driven exposure converge, propelling you towards a successful and fulfilling career in the pharmaceutical realm.
Practical Training & Research Opportunities
At SCP, we place a strong emphasis on practical training and research to enhance students' experiential learning. We provide opportunities for students to engage in hands-on laboratory work, industry internships, and research projects.
These experiences not only strengthen their theoretical knowledge but also develop their analytical and problem-solving abilities. It helps in fostering a well-rounded understanding of the pharmaceutical field.
Expert & Highly Qualified Faculties
We have a dedicated team of experienced faculty members who bring their expertise and industry insights to the classroom. They guide and mentor students throughout their academic journey, providing valuable guidance and support.
Our faculty members are well-versed in their respective domains & passionate about imparting knowledge and nurturing the talents of aspiring pharmacists.
Study at SCP in 2023 for a Bright Career Ahead
Get ready to discover the transformative experiences that await you at Sanjay College of Pharmacy, where your ambitions take flight and dreams transform into reality. So don't think twice and apply today for admission in B.Pharma College in Delhi NCR.