Online Teaching Activities@ Best D.Pharma College in UP During Pandemic
With the COVID-19 pandemic having a profound effect on millions of people in many parts of the world, the associated virus is spreading rapidly. Colleges and schools were forced to close down their operations for the safety of their students. At Sanjay College of Pharmacy, we have taken various initiatives to help our D.Pharma, and B.Pharma students cope with the pandemic situation.
We have organized several online classes and teaching initiatives to help students stay connected with teachers and prepare for their exams. It's one of many traits that helped us gain recognition for being the best D.Pharma College in UP.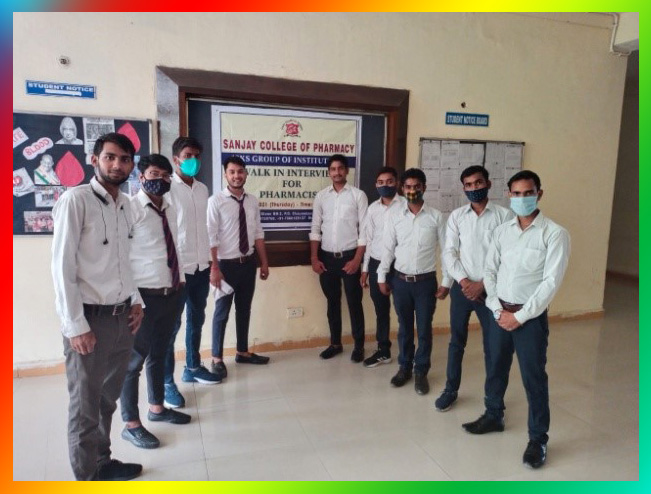 Some of the Initiatives by SCP to Implement Online Teaching Practices
Active-Participant of Digital India Programme
Online Courses via the SWAYAM Platform
In today's blog, we will be discussing some of those online teaching initiatives to let students understand why they should select SCP for admissions. So, let's get started!
We are an active participant in Digital India Programme
School of Pharmacy, being the top ranking D.Pharmacy college in UP, always cares for the needs and aspirations of its students. In support of the Digital India Programme, every year, we let our students enrol in Massive Open Online Courses (MOOCs) by supporting them through SWAYAM platform.
We are online courses via SWAYAM Platform
At Sanjay College of Pharmacy, we are proud to announce that our initiative taken during lockdown to help students with requisite content. Coming to our student's achievements, a total of 172 students studying in different semesters of D.Pharma and B.Pharma students have enrolled themselves into 34 online courses via the SWAYAM platform. Besides all, students are also getting ample opportunities to get valuable certification from India's top universities.
If you wish to all these facilities, then enrol to the best D.Pharma College in UP today!