Top Recruiters of the Best D.Pharma College in UP
Training and placement activities at the  best D.Pharma College in UP  are an essential part of the curriculum designed for diploma students. The dynamic team of our placement cell consists of talented, trained and experienced faculty who are genuinely committed to the success of every single student. Moreover, we also provide the best infrastructural facilities for placements at our college. 
See What This Blog Will Cover?
Training & Placement Activities
Info of Our Top Recruiters
Do you want to know more about the placement activities occurring at the Sanjay College of Pharmacy? If yes, continue reading the blog for detailed information.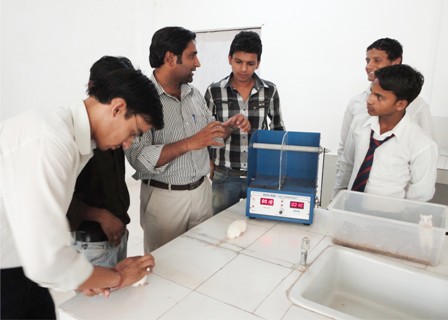 Info About Training & Placement Activities at SCP
All the placement activities we conduct at the top ranking D.Pharma College in UP aim at making our students ready for recruitment. The placement cell organizes training and placement activities regularly throughout the year. Many top pharma companies visited the institute for recruitment.
Top Recruiters of Best D.Pharma College in UP
The Training & Placement Cell at top ranking D.Pharma College in UP has worked relentlessly to help students get placed in top MNCs. The excellent performances during placement season are results of the innumerable efforts made by the cell, intending to give every student a chance at being recruited. 
Sanjay College of Pharmacy (SCP) is one of the most coveted institutions, with many recruiters present for recruitment. Below are some of our top recruiters.
Cipla
Apollo Hospitals
Patanjali 
Cognizant
NATCO, and many more
Ending Notes
In a country like India, where getting a job is considered a significant achievement, the preparation begins. Being the best D.Pharma College in UP, we've been conducting various pre-placement activities for students. Students get every opportunity to get trained and to get placed in reputed companies. For more information, visit the official website of the college.