Know Industry Insights Before Admission in B.Pharma College in Mathura 
Admission in B.Pharma College in Mathura: Industry Insights to Know
The pharmaceutical industry is constantly evolving. The industry is observing many groundbreaking research and innovative technologies. All these practices enable commitment to improving healthcare outcomes. If you are willing to make your career in the pharma industry, selecting the best institute is crucial. For this, students can opt for admission in B.Pharma College in Mathura to Sanjay College of Pharmacy.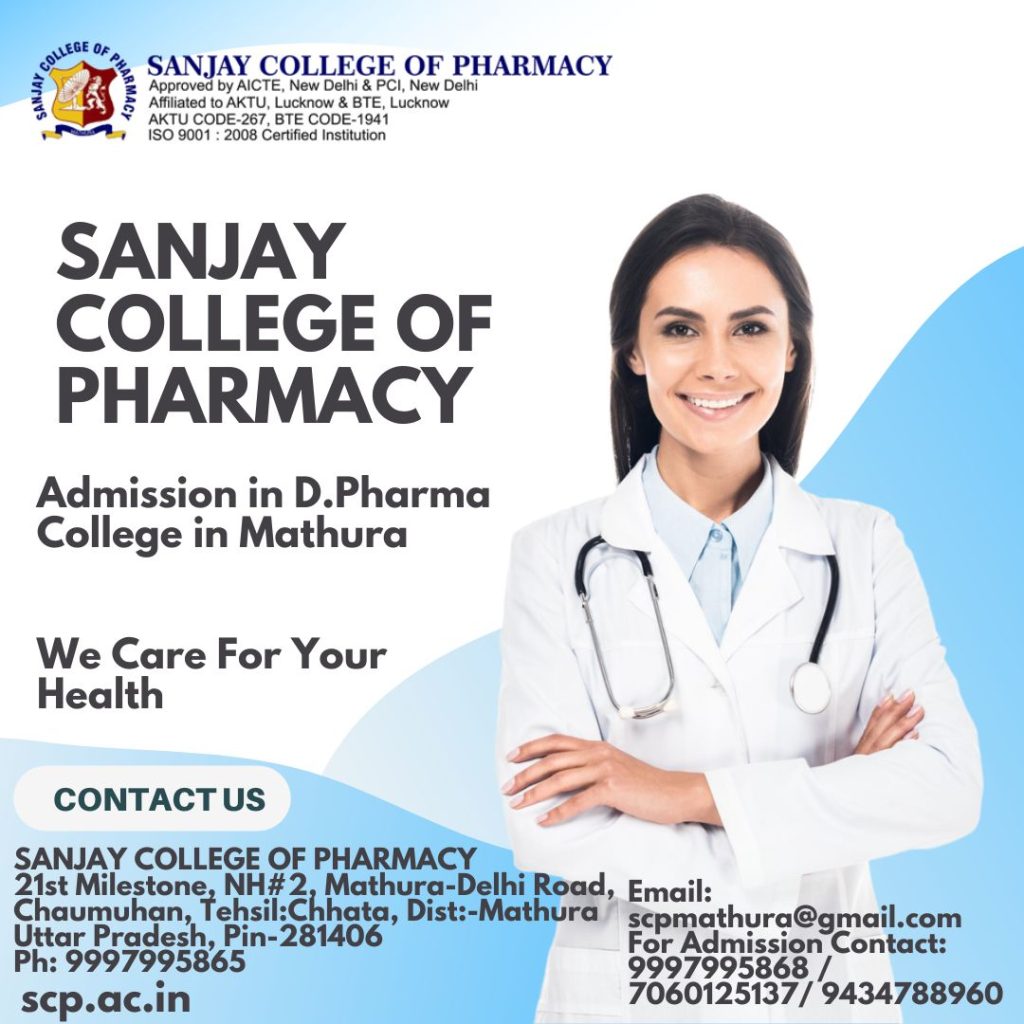 This blog will explore critical insights into the ever-evolving pharmaceutical industry. We emphasize the significance of continuous learning and the role of academic institutions like SCP. So, let's discover the fascinating world of pharmaceutical advancements.
Significance of Continuous Learning and Staying Updated:
In an evolving industry like pharmaceuticals, continuous learning is imperative for professionals. It helps them stay at the forefront of advancements. Here's why:
– Keeping up with scientific literature and attending conferences allows professionals to stay updated on the latest research.
– Engaging in lifelong learning activities such as professional development programs, workshops, and certifications. It helps pharmacists enhance their knowledge and skills.
– Embracing emerging technologies and digital tools can streamline processes, improve patient care, and optimize medication management practices.
The Role of Academic Institutions in Nurturing Future Professionals:
The top ranking B.Pharma College in Mathura like SCP, plays a vital role in preparing future professionals. Below are some added advantages of picking SCP for 2023 admission.
– We offer comprehensive curricula that cover core pharmaceutical sciences and research methodologies.
– We provide hands-on training through state-of-the-art laboratories, research opportunities, and industry collaborations.
– We emphasize ethical practices to shape responsible pharmacists.
– We facilitate industry exposure through internships, guest lectures, and partnerships. It helps in bridging the gap between academia and real-world pharmaceutical practices.
Ending Notes:
Apply for admission in B.Pharma College in Mathura to gain the knowledge, skills, and practical experience needed to thrive. Your journey toward becoming a successful and ethical pharmaceutical professional begins here.
The pharmaceutical industry is a fascinating realm of advancements and research breakthroughs. Staying updated with the latest trends and embracing continuous learning is crucial. Thus, choose the best B.Pharma colleges in Mathura, such as SCP, help aspiring pharmacists prepare for the future.