For Admission in B.Pharma College in Mathura, Choose SCP
Pharmacy a field of allied health sciences concerned with the preparation, dispensing and proper utilization of drugs and medicines. Pharmacists play an essential role in the healthcare system by assuring the safety and effectiveness of prescription drugs and patient care.
If you are looking out for a centre where you can enhance your career prospects and equip yourself with the relevant skills and knowledge to secure a good job – then select Sanjay College of Pharmacy for admission in B.Pharma college in Mathura. Below are some of the top reasons that encourage students to choose Sanjay College of Pharmacy.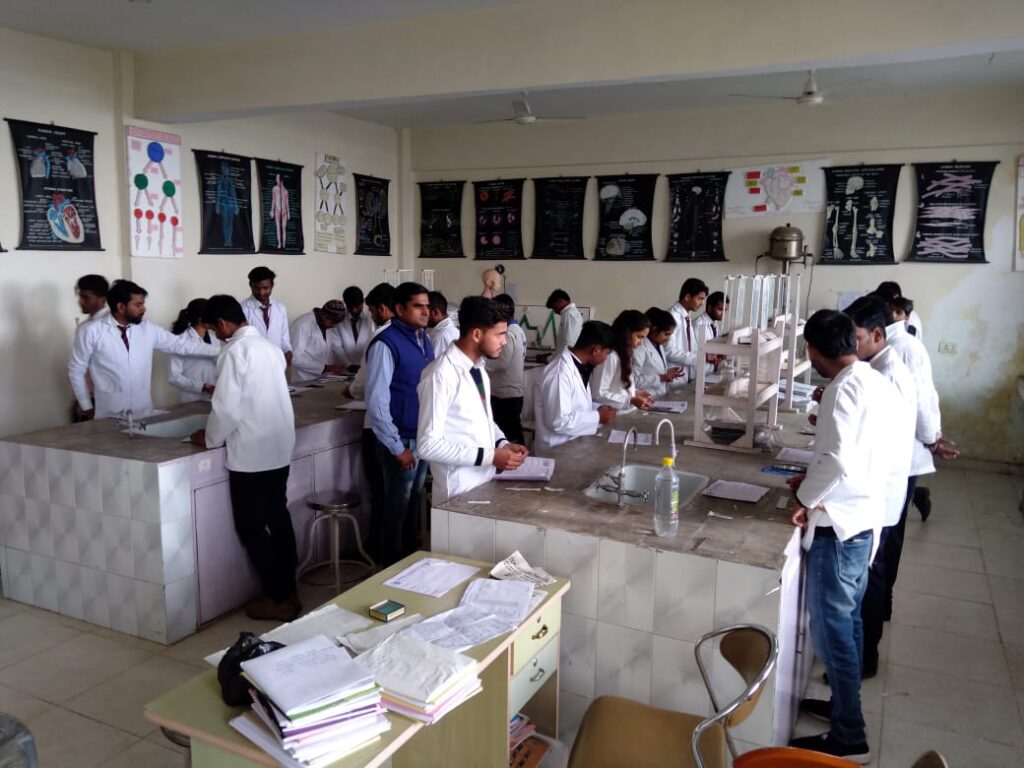 Here are some reasons why you should consider joining our B.Pharm course:
Our state-of-the-art facility
Our institute is equipped with facilities that will provide you with the best possible opportunity to grow in pharmacy. We have a well-equipped laboratory, a dedicated library, and a cafeteria. You can benefit from our vast resources and learn new concepts while being able to apply them in real life.
Our Experienced Faculties
The faculty members at our institute are highly qualified and experienced. They are always ready to help you in your studies by guiding you through their professional experience. The faculty members strive to impart education and nurture excellence in every student.
Best placement facilities for b.Pharma students
Sanjay College of Pharmacy facilitates the best placements options for its students by conducting job fairs and internship opportunities at various pharmaceutical companies throughout the year. Our placement cell also provides training to students by giving mock interviews and conducting personality development sessions regularly.
Don't Be a Pharma Dreamer, Be a Reality Maker
Over the years, our experienced faculties have helped shape the careers of thousands of students. They've developed a comprehensive career counselling program to help you find the optimal career path. We ensure that the knowledge you acquire at SCP translates into high scoring job interviews and your dream jobs.
So, if you're searching for the best college for admission in B.Pharma college in Mathura, choose Sanjay College of Pharmacy without having any doubt.