Popular Job Profiles After Admission in B.Pharma College in Mathura
When it comes to your career, the field that you choose can be quite a pain in the neck sometimes! Especially if you are just out of college and the plethora of opportunities that await you is something everyone would love to have. If you are one such student, we have great news for you.
Today in our blog post, Sanjay College of Pharmacy will be talking about some of the best placement options available for B.Pharm graduates. Also, students will be getting updates on the best college to get admission in B.Pharma College in Mathura.
Let's Talk About the Top Job Profiles
Available for B.Pharma Students
Join Drug Manufacturing Company
And yet the industry is posed for opportunities for a lot of deserving candidates. For candidates who wish to pursue their skills in this sector and become a part of it, the Indian pharmaceutical industry has offered several job vacancies lately.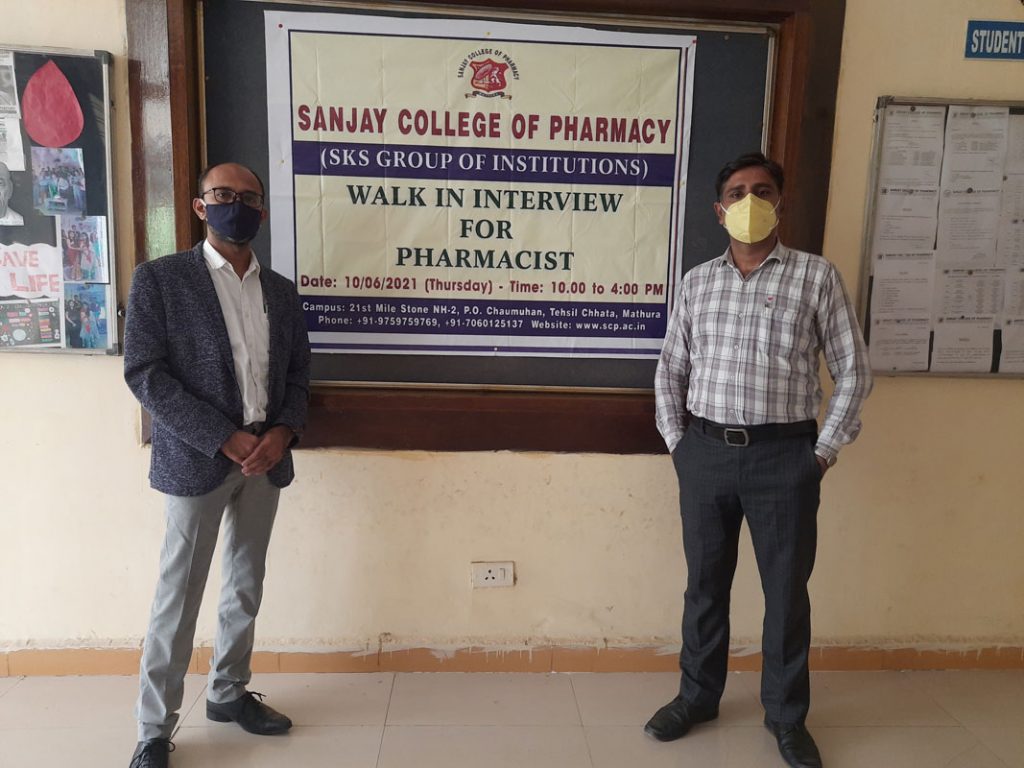 Join Drug Manufacturing Company
The pharmaceutical manufacturing industry plays a vital role in preserving and keeping the quality standards of medicines in India. With many drugs being made available to the general public, it also ensures that drugs are being manufactured according to the defined guidelines.
The same applies to people working in the capacity of professionals, including pharmacists. Thus, if you wish to join the pharmaceutical manufacturing industry, you'll manage different prospects of drug manufacturing processes.
Other Rewarding Career Profiles
After completing the B.Pharma course from the top-ranking B.Pharma College in Mathura, there are a lot of jobs available in the pharmaceutical industry to nurture your career growth. Students can try working as medical representatives.
If you want to work with hospitals, after completing your four-year pharmacy course, you can apply for jobs like Pharmacist, Clinical Research Associate etc.
Choose SCP for Admission in B.Pharma College in Mathura to Avail These Opportunities
After completing your pharmacy course, you are equipped with knowledge about the pharmaceutical industry and its operations. You'll now be working for a large manufacturing company in the capacity of a pharmacist. As this role is behind-the-scenes, you'll be able to concentrate on yourself while remaining productive and efficient.
We hope this article answering the question, "what will you do after taking admission in B.Pharma College in Mathura?" will clear your doubts. If you still have any confusion, please feel free to reach Sanjay College of Pharmacy.