Future after Admission in B.Pharma College in Delhi NCR 
See What You'll Learn After Admission in B.Pharma College in Delhi NCR
The role of pharmacists in the healthcare ecosystem has evolved significantly over the years. Thus, it's crucial for students to select the best for admission in B.Pharma College in Delhi NCR. This one decision can play a vital role in ensuring the health and well-being of patients. As the healthcare industry continues to grow and advance, pharmacists are becoming increasingly important in providing quality care to patients.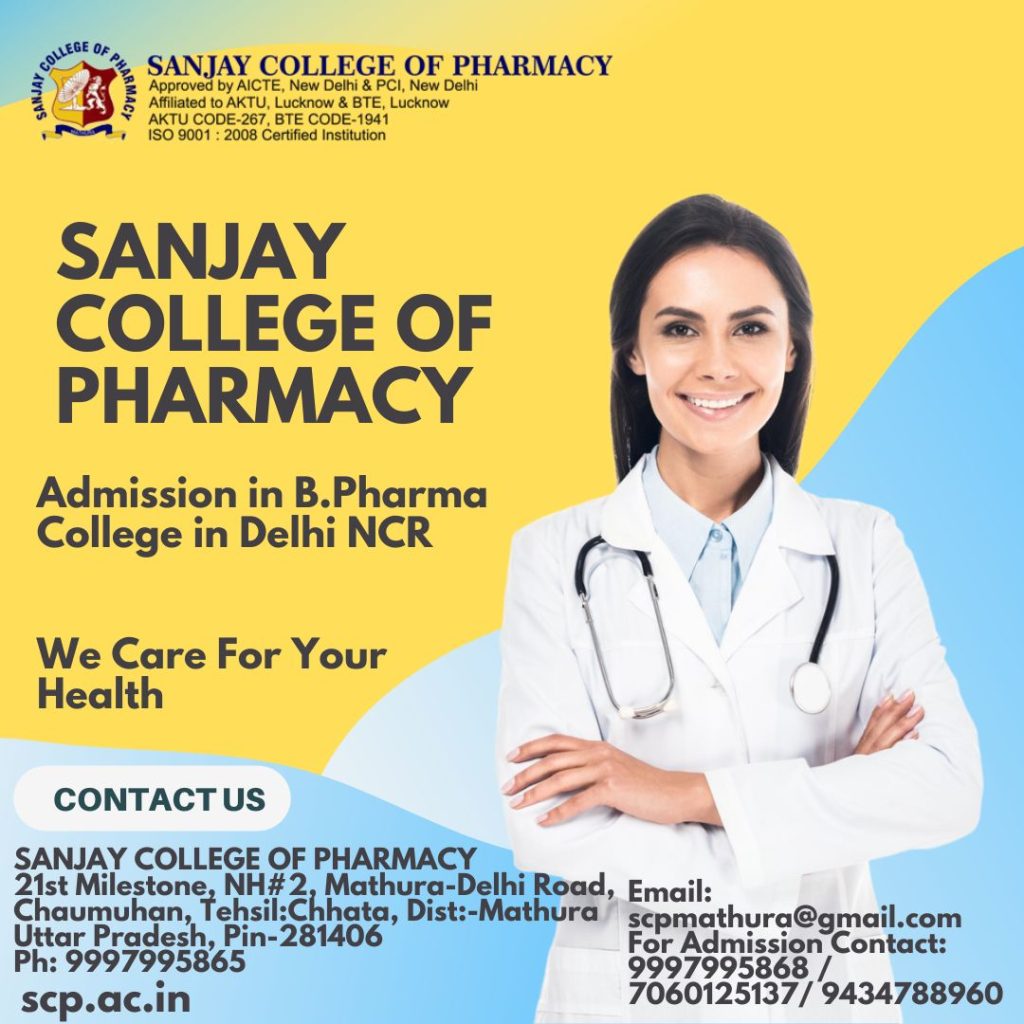 Pharmacists are highly trained healthcare professionals with the expertise to help patients manage their medications and stay healthy. They are the drug experts who understand the science behind medicines and how it works in the body. This knowledge is essential for ensuring the safe and effective use of drugs and reducing the risk of adverse drug reactions. So, if you wish to become a trained pharmacist, you first need to enroll in the top B.Pharma college in UP near Delhi NCR. Getting into the leading institute, you'll get the desired knowledge to become successful.
Let's look at the qualities you will have after the B.Pharma course is completed.
Detect Safe Use of Medication
One of the most critical responsibilities of pharmacists is to counsel patients on the safe use of their medications. It includes information on the correct dose, how to take medicine, and any potential side effects or interactions with other drugs. Pharmacists also help patients manage chronic conditions such as diabetes, high blood pressure, and heart disease by recommending how to use their medications to improve their health.
Prevent Drug Interactions
Pharmacists also play a crucial role in detecting and preventing drug interactions. They can review a patient's medication history and identify any potential interactions that could be harmful. It helps ensure that patients take the right drugs at the proper doses and reduces the risk of adverse reactions.
Focus on Patient-centric Responsibilities
In addition to their traditional role in dispensing medications, pharmacists now take on more patient-centered responsibilities. Many pharmacists directly provide immunizations, health screenings, and disease management services to help patients maintain good health. This shift towards a more patient-centered approach has resulted in pharmacists being recognized as essential healthcare providers.
Do you want to be part of this industry? If yes, you must enroll for admission in B.Pharma College in Delhi NCR, like Sanjay College of Pharmacy. After completing the course, you'll get ample opportunities to grow. That's not all. We also offer admission in D.Pharma College in Delhi NCR. So, don't wait and apply today.