Fees of D.Pharma College in Agra: SCP's Overview & Facility
Check Fees of D.Pharma College in Agra Along with Top Facilities
Are you passionate about pharmacy and seeking a career in this exciting and dynamic field? Uttar Pradesh offers a range of excellent pharmaceutical institutes that provide world-class education. Besides, the state has ample training facilities also available to help students achieve their career goals. However, choosing the best institute offering the affordable fees of D.Pharma College in Agra can be challenging with so many options available. One important factor that students must consider before making a decision is the college's fee structure.
In this blog post, we will provide a detailed breakdown of the fee structure with a special focus on Sanjay College of Pharmacy. So, whether you're a student who is just exploring your options, read on to learn more about the fee structure and see how SCP can help you achieve your dreams.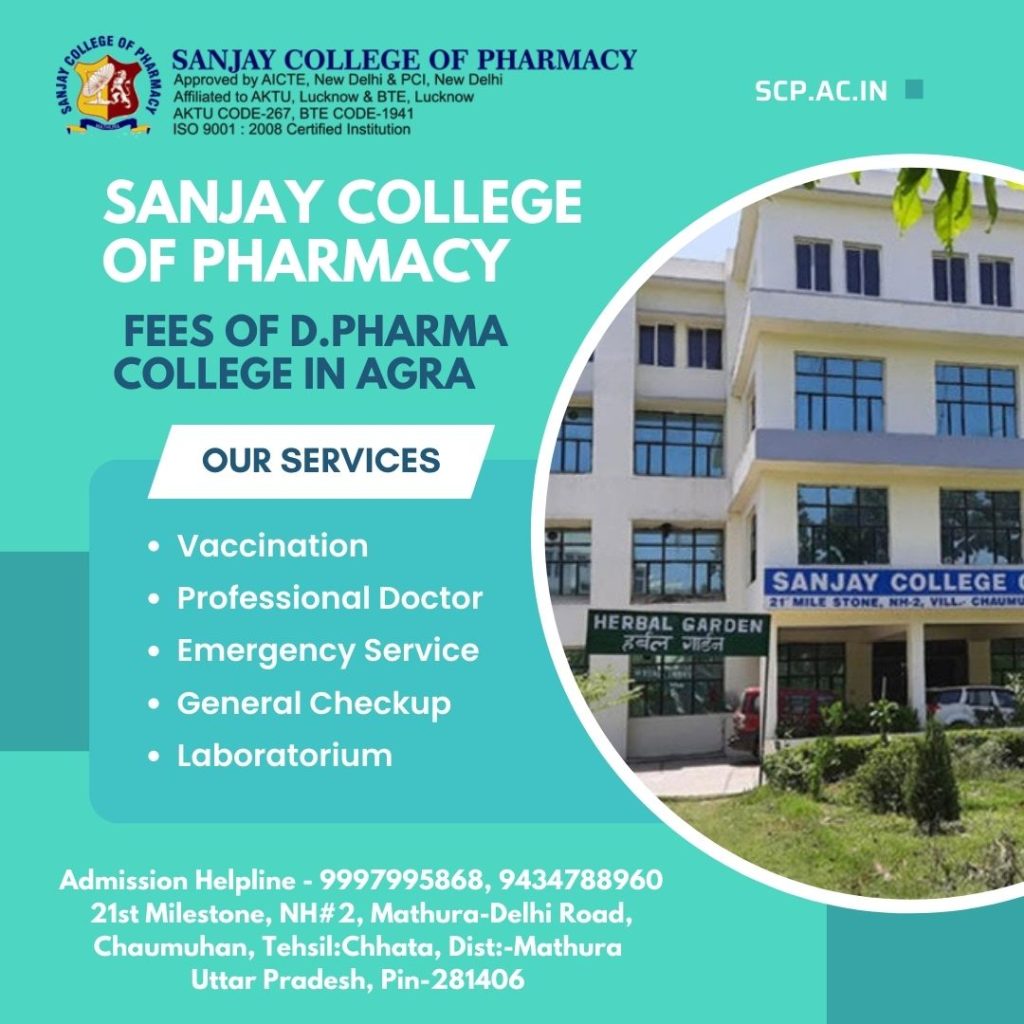 Fees of D.Pharma College in Agra Overview
The diploma course at SCP is designed to provide students with a strong foundation in pharmacy, including theoretical and practical knowledge in areas such as drug discovery, formulation, analysis, and regulatory affairs.
The course duration is two years, and the fees charged by the college are Rs. 45,000 per year, payable on a semester-wise basis. In addition to the tuition fee, students will also be required to pay an additional fee for hostel accommodation if they choose to avail it.
Why is SCP the Best Choice to Pick in 2023?
Compared to other colleges in Uttar Pradesh, the fee structure at SCP is quite affordable, making it an ideal choice for students looking for quality education at an affordable price. The college offers a range of scholarships and financial aid programs to help students facing financial difficulties, ensuring that every student has access to quality education.
Best Facilities
Modern Infrastructure
Separate Departments
Herbal Garden
Diagnostic Facilities, and more.
With its affordable fees of D.Pharma College in Agra, modern facilities, and experienced faculty, SCP is sure to help you achieve your career goals and succeed in the field of pharmacy. Choose us to kick-start your pharmaceutical career in 2023.