Facilities You'll Only Find at Best D.Pharma College in UP
The Department of Pharmaceutical Sciences, a constituent unit of SCP, offers D.Pharma students a set of facilities that no other best D.Pharma College in UP provides. The curriculum is designed to provide students with a sound foundation in pharmacy practice and pharmaceutical sciences, as well as the requisite knowledge and skills to pursue advanced training in these fields.
In today's blog, let's talk about those facilities!
What Facility does SCP offer to D.Pharma Students?
Internship Facility for Final Year
A well-furnished Pharma Clinic
Opportunity for Research Work
Let's get into the details to find out what SCP offers for D.Pharma students- facilities that no other college in UP provides.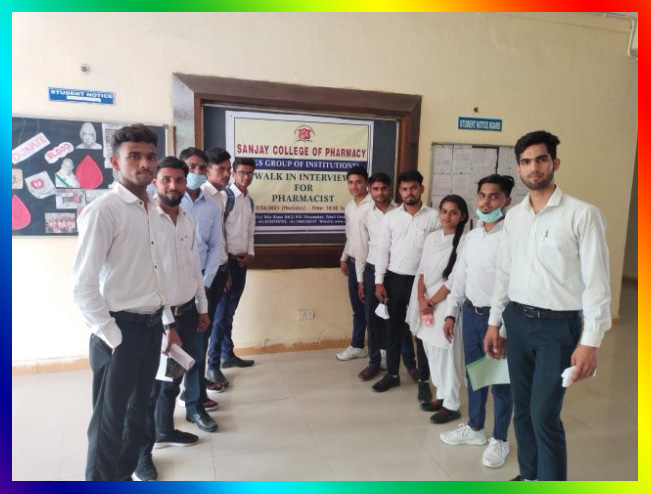 Internship programmes are provided to B.Pharma students under various faculties of SCP, during which they gain valuable insight into the working of a pharmacy college and its various departments.
It helps students in developing their personality, communication skills and interpersonal skills. Mentorship programmes are also conducted for these internees to hone their skills further.
SCP has a Pharma Clinic that provides clinical care to patients suffering from various ailments. The clinic offers advice on living healthy and is an essential tool for students in understanding the practical aspects of pharmaceuticals.
The clinic facility helps our diploma students look into their prospects. Furthermore, it also guides them on various career options they can opt for after completing their master's degree in pharmacy.
Opportunity for Research Work
Our Institute has tie-up with top National and International Pharmaceutical Companies and Research Organizations where we give opportunities to our students for research projects.
Sanjay College of Pharmacy is a well-established college in the field of pharmaceutical education and research. It has ample facilities for D.Pharma students to educate them about the current needs of the pharma industry. At the best D.Pharma College in UP, students are prepared for the industry by providing them an exposure to different skills needed by pharma professionals.