Facilities You Get When Choosing the Best D.Pharma College in Mathura
Which Facilities Should I Look For in the Best D.Pharma College In Mathura?
There are many institutes for D.Pharma courses in Mathura, but only a few provide the best facilities and resources to their students. One such institution is Sanjay College of Pharmacy. The institution offers excellent training with rigorous coursework to help students with career assistance after completion.
Pharmacists are responsible for providing medications and other healthcare services to patients. But to do so, pharmacists need an excellent education and suitable facilities that allow them to practice effectively. The best D.Pharma college in Mathura offers a wide range of facilities to its students. Let's talk about them in detail.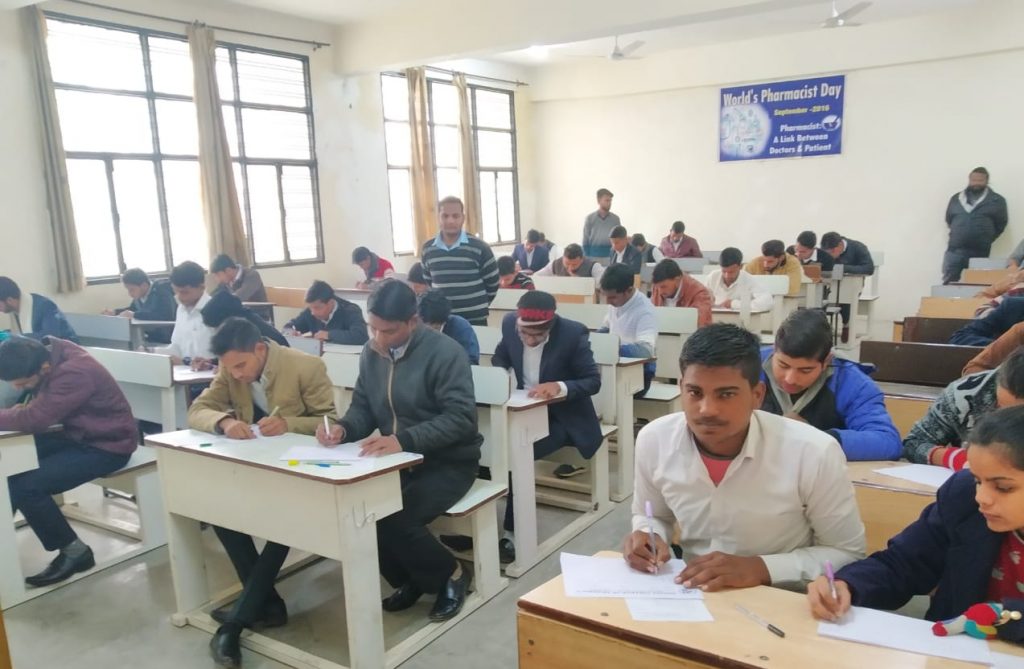 Do you Want to be a Pharmacist? You'll Need These Facilities to Become the Best
A pharmacist is a healthcare professional who provides medical services to patients and clients. They are in charge of filling prescriptions, advising on medication use, and dispensing drugs to their customers. If you want to become one yourself, then you'll need to study at the best D.Pharma college in Mathura.
Sanjay College of Pharmacy is the best choice to select in 2023. Do you want to know why? Here are the top facilities that you'll get from SCP in 2023. 
• Record-breaking Placement Facilities
• Modern Infrastructure Facilities
• Up-to-the-mark Campus Facilities
Placement Facilities
At Sanjay College of Pharmacy, we offer placement assistance to all students who have cleared the entrance exam. We provide placement assistance to them in various companies and organisations. Also, we encourage students to apply for off-campus opportunities to help them get a job after their diploma.
Our team of professionals guide students through the entire process of getting placed. They will help students with their resumes, interview techniques and more.
Infrastructure Facilities
Our college has an excellent infrastructure that is designed to facilitate quality education. And learning at SCP opens doors to a great future ahead, thanks to the facilities we offer.
Our infrastructural facilities include well-equipped labs, a library, a classroom etc. All these facilities are available for students to utilise while studying here at Sanjay College Of Pharmacy.
Campus Facilities
Pharmacists are an essential part of any medical team, as they have the power to heal with drugs. They use their knowledge of medicine and pharmacology to help people feel better, recover from illness, or prevent disease.
Thus, the university has excellent research facilities, which include an internet café, cyber library and computer lab for both students as well as faculty members of SCP. Being the best D.Pharma college in Mathura, we ensure that our students get the best of everything to become the best in the industry.
Best D.Pharma College in Mathura Offers All You Need to Become a Successful Pharmacist
Pharmacy is a branch of healthcare that focuses on the study, formulation, production and distribution of drugs. A pharmacist deals with medicines in hospitals and clinics, and general practice. Students interested in becoming pharmacists need to enrol themselves on an institution that provides them with all the facilities required for becoming the best in this field. One such institution is located at Mathura called Sanjay College of Pharmacy, where students get everything they need to become successful professionals
If you are looking for an institution that provides all the facilities needed to become a successful pharmacist, Sanjay College of Pharmacy is the best place for you to study.