D.Pharma After Class 10th or Class 12th: What Should I Do?
D.Pharma: Is Is the Right Course to Do After Class 12th or 10th?
Do you have just finished class 10th and looking for options to make a career in pharmacy? If yes, well you are not alone. The pharmaceutical sector let you start your career with either the diploma course or the B.Pharma course. If you are thinking of doing the D.Pharma course, the first question thatwill come to your mind is when should I enrol? It's because you can enrol to D.Pharma course after class 10th.  Out of many questions, if you are planning to make your career in pharmacy, then you can consider doing the D.Pharma course. And, you need to find the best institute like Sanjay College of Pharmacy, which is the best D.Pharma college in Mathura.  
While considering about this, you must be wondering, is it worth your time? What are the career scope of doing diploma course in today's time. Should I enrol to the course after class 12th or class 10th? So, let's find answers to all these questions in today's blog.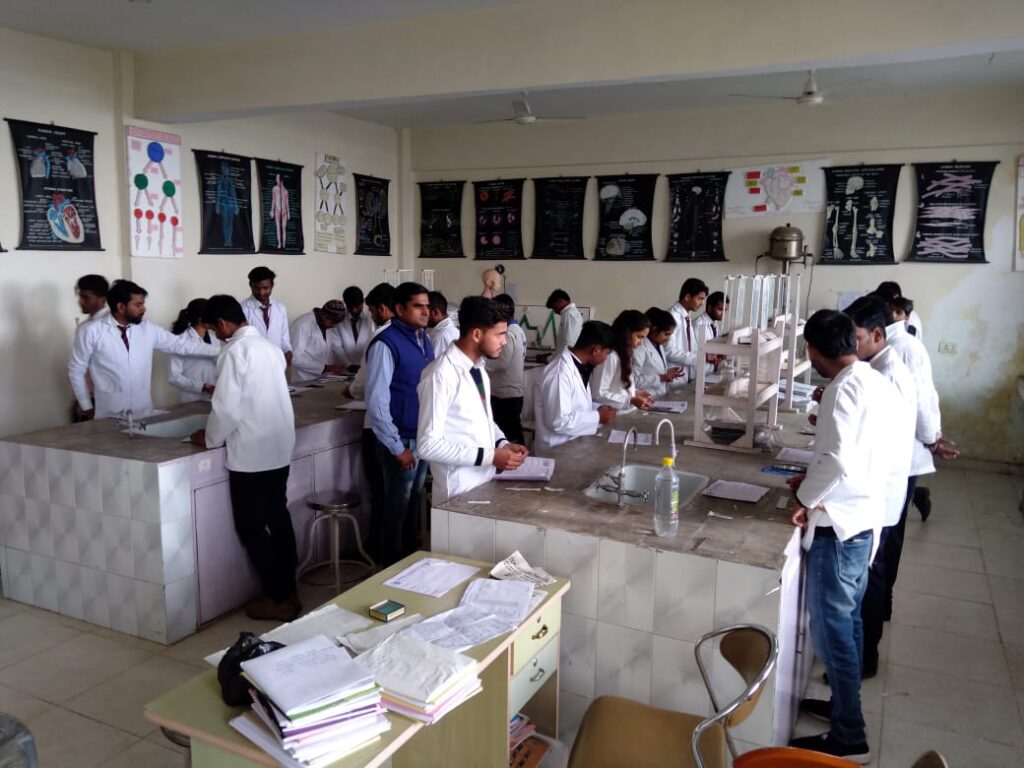 Why Should You Be Consider Doing the D.Pharma Course?
Fast Career Growth with ample growth opportunities
Less Course Fee with best facilities for better learning
So, these are the two main reasons why students planning to make their career in pharmaceutical sector choose to do diploma course. If you wish to know more about these factors, stay tined with us to find answers to your questions.
Better Career Opportunities
After doing the diploma course from the best D.Pharma college in Mathura, students will get ample opportunities to work in top Pharma companies in the private and government sector. Besides working for corporate organizations, one can also start a business or continue working with hospitals.
Pharmacy Technician
Hospital Pharmacist Assistant
Retail Pharmacist
Pharmaceutical Sales Representative
Research Assistant
Higher Education
Clinical Trials Coordinator
Better Facilities at Less Course Fee
But to sum up, in case you have decided that you want to strive for your dreams in pharmacy, then go and grab a program soon! A D.Pharm degree is essential for those students who are interested in attaining a flourishing career in the pharmaceutical and healthcare industry. Check out the list of facilities offered by the Sanjay College of Pharmacy for it's diploma students,
Training & Placement Facilities
State-of-the-art Laboratory
Well-stocked Library
Specious Classroom
Wi-fi Campus
Industry-oriented Syllabus
Experinced Faculities and more.
Best D.Pharma college in Mathura like Sanjay College of Pharmacy offer the best facilities at the lowest fees D.Pharma course in Mathura. Whether you plan to do after class 12th or class 10th, you will have ample opportunities to grow and have a better career.
Study at the Best D.Pharma College in Mathura for Best Facilities
In the dynamic world of pharmacy, the journey doesn't end with a D.Pharma degree – it's only the beginning. With a multitude of career avenues ranging from pharmacy technician roles to pharmaceutical sales, research, and entrepreneurship, the choices are diverse and promising. Your D.Pharma qualification is a stepping stone towards a fulfilling and impactful career. So, as you step into this exciting realm, remember to choose the best D.Pharma college in Mathura to explore a world of full of possibilities. For any doubts or confusion, please feel free to consult with our experts.