Best D.Pharma College in Mathura-Why SCP in 2024 Admissions?
SCP: The Best D.Pharma College in Mathura for 2024 Admission
In the heart of UP lies an institution that has earned its reputation as the best D.Pharma College in Mathura – Sanjay College of Pharmacy. Renowned for its exceptional pharmaceutical education, SCP offers a transformative journey to success for aspiring pharmacists.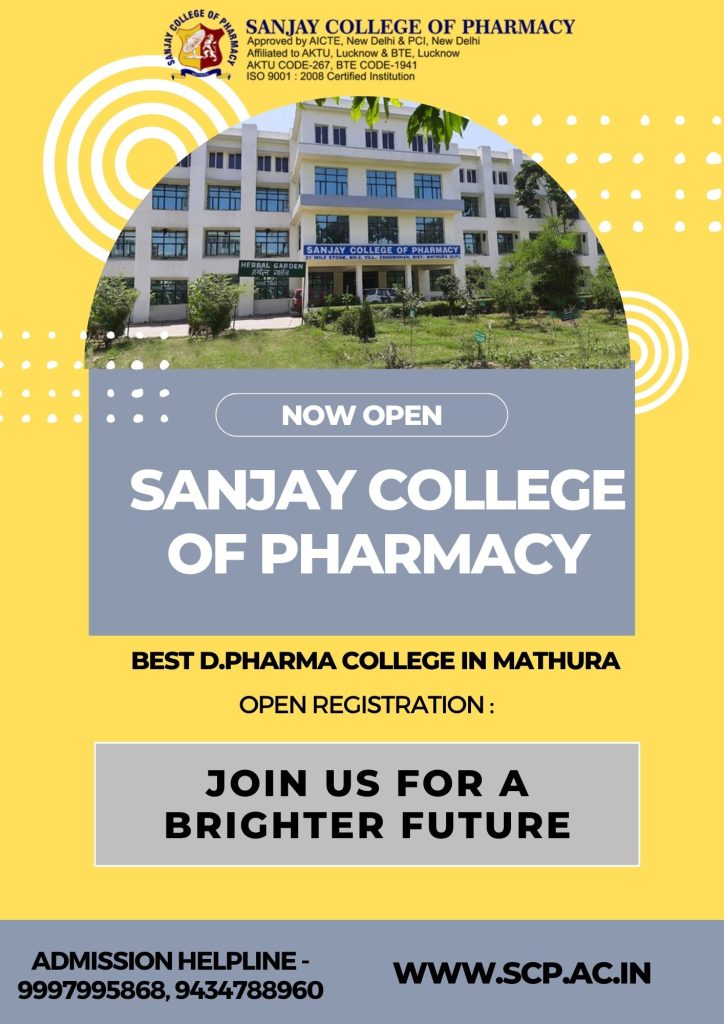 SCP ensures quality education with an affordable fee of D.Pharma course in Mathura price tag. The D.Pharma program fees are designed to ensure accessibility without compromising excellence. This blend of affordability and quality sets SCP apart as the best for 2024 admissions. But, in today's blog, we will also talk about the other reasons that make SCP besides the fees. So, let's get started!
Experienced Faculty, Holistic Learning:
At SCP, education is more than lectures; it's an experience. The college's experienced faculty, a blend of industry experts and academicians, fosters a holistic learning environment. Through a well-structured curriculum, practical training, and research-based projects, students gain comprehensive pharmaceutical knowledge.
Cutting-Edge Facilities:
SCP's commitment to excellence extends to its infrastructure. Cutting-edge laboratories, well-stocked libraries, and modern classrooms provide students with an environment conducive to learning and research. This combination of facilities equips students with hands-on experiences, enabling them to excel in their field.
Recognitions and Achievements:
SCP's dedication to providing top-tier education has earned it accolades and affiliations. The college's consistent commitment to excellence has solidified its reputation as the best D.Pharma College in Mathura. These recognitions are a testament to SCP's unwavering pursuit of academic distinction.
Your Journey to Success in 2024 Begins With SCP
Choosing the best D.Pharma College in Mathura sets the tone for your professional journey. SCP's balanced approach of affordability, quality education, experienced faculty, state-of-the-art facilities, and industry collaborations ensures that your investment in education is an investment in your future success.