Choose SCP for Admission in B.Pharma College in Delhi NCR
Admission in B.Pharma College in Delhi NCR: Key Attributes to Consider
The demand for qualified pharmacists has increased considerably over recent years, which means that your qualifications could open doors after your diploma. However, many pharmacy institutes offer admission in B.Pharma College in Delhi NCR, so it's essential to do your homework before choosing one. But when it comes to selecting the best college, students must consider a few attributes.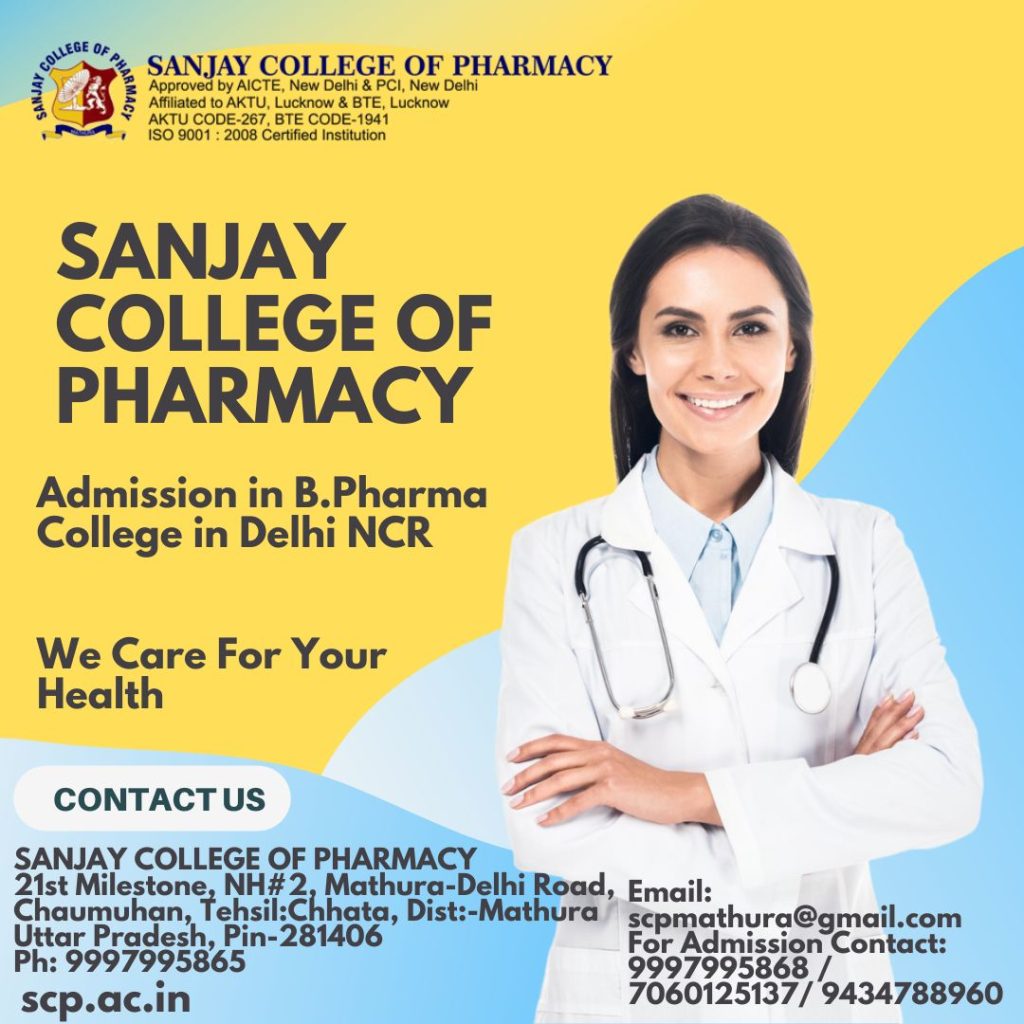 Read further to know more about the key factors you must consider while choosing the best institute. So, let's get started!
Placement Opportunities
A degree in pharmacy or pharmaceutics is an essential qualification for anyone who wants to pursue a career in this field. Aspiring professionals looking for a B.Pharma degree must find the best college offering quality education with practical training and placement opportunities. Our placement facilities are the reasons why students consider us for admission in B.Pharma College in Delhi NCR.
Practical Training Opportunities
A good pharmacy institute will not only help you gain theoretical knowledge but also make you job-ready by providing hands-on experience and exposure to real-world problems. If you're searching for one such Institute, choose Sanjay College of Pharmacy without second thoughts.
Consider these Pointers before Getting Admission in B.Pharma
If you are planning to be admitted to the best B.Pharma College in Delhi NCR, you should consider the pointers that come in handy. If you are looking for a reputed institute with good infrastructure, excellent digital resources, and well-equipped laboratories, look no further than Sanjay College of Pharmacy.
You will get several options when choosing the best institution to get admission in B.Pharma College in Delhi NCR. Keeping all the points in mind, we have highlighted some essential things you need to check while finalizing a B.Pharma college. In case of doubts, please feel free to contact our experts.