Best B.Pharma College in UP: Study at SCP for Overall Growth
How the Best B.Pharma College in UP Focuses on Student's Overall Growth
As class XII students who plan to make their career in the pharmaceutical sector, you must understand which course you should select. Once this decision is made, the next step is determining the best B.Pharma college in UP. These are a few key factors that every student should consider while choosing an institute, as they will help them nurture their overall growth and contribute to their personality development. Thus, we will discuss Sanjay College of Pharmacy in today's blog.
SCP's holistic development programs go beyond the curriculum and provide students with opportunities to excel in various areas. Read on to discover why SCP should be your top choice for admission in 2023. So, let's get started.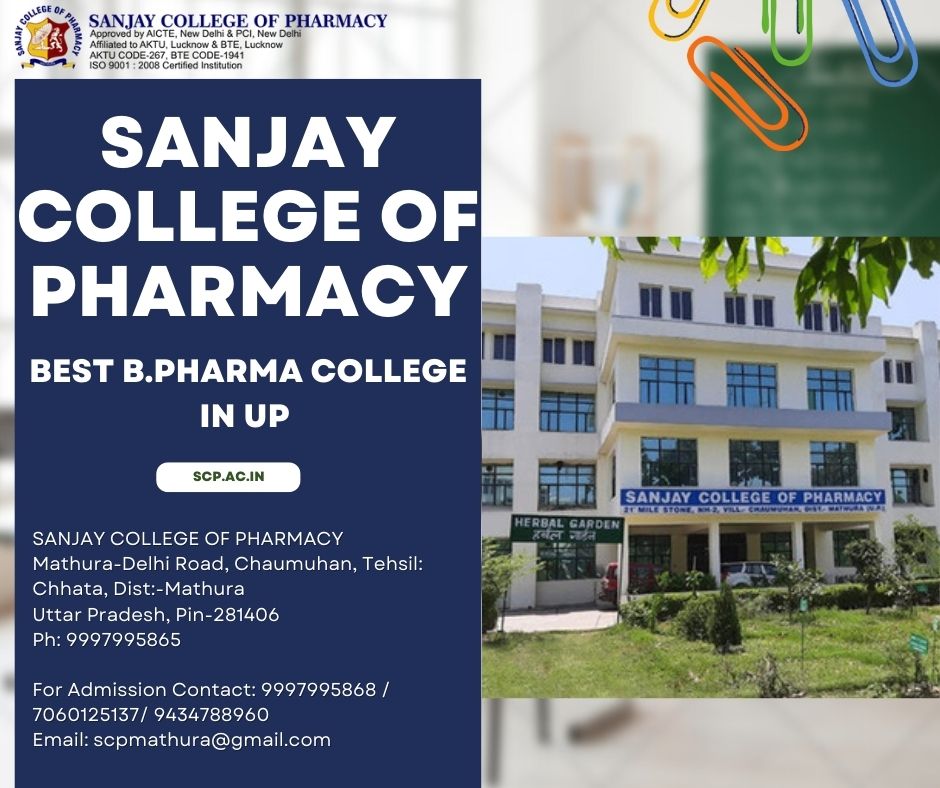 Extracurricular Activities:
At SCP, we believe in the significance of extracurricular activities in shaping students' overall development. We offer various clubs and societies catering to diverse interests, including cultural, literary, sports, and social causes.
Engaging in these activities helps B.Pharma students enhance their leadership skills, teamwork, and time management abilities. It also provides a platform to explore their passions, express creativity, and develop a well-rounded personality.
Seminars and Workshops:
Being the best B.Pharma college in UP, we often organize regular seminars and workshops conducted by experts from industry & research fields. Our students call them guest lectures. These events expose students to current trends, advancements, and challenges in the pharmaceutical industry.
The seminars and workshops broaden their knowledge and improve their critical thinking & problem-solving skills. Our B.Pharma students have the opportunity to interact with industry professionals and gain insights into the practical aspects of their field.
Go With SCP for Admission in B.Pharma Course in Uttar Pradesh
SCP, the best B.Pharma college in UP, offers holistic development programs. So, don't think twice. Consider SCP as your top choice for admission to the top ranking B.Pharma college in UP for the 2023 academic year. Give your career a much required start this year with SCP.