SCP's Placement Initiatives | Best B.Pharma College in UP
Choose the Best B.Pharma College in UP for The Top Placements
Are you looking for the best B.Pharma college in UP that offers excellent placement opportunities for its students? Look no further than Sanjay College of Pharmacy (SCP). SCP is a renowned institution that provides quality education in the field of Pharmacy and equips its students with the necessary skills to succeed in their careers. The college offers a range of facilities to its students, including personality development sessions, grooming sessions, mock interviews, and more to help them excel in their professional lives.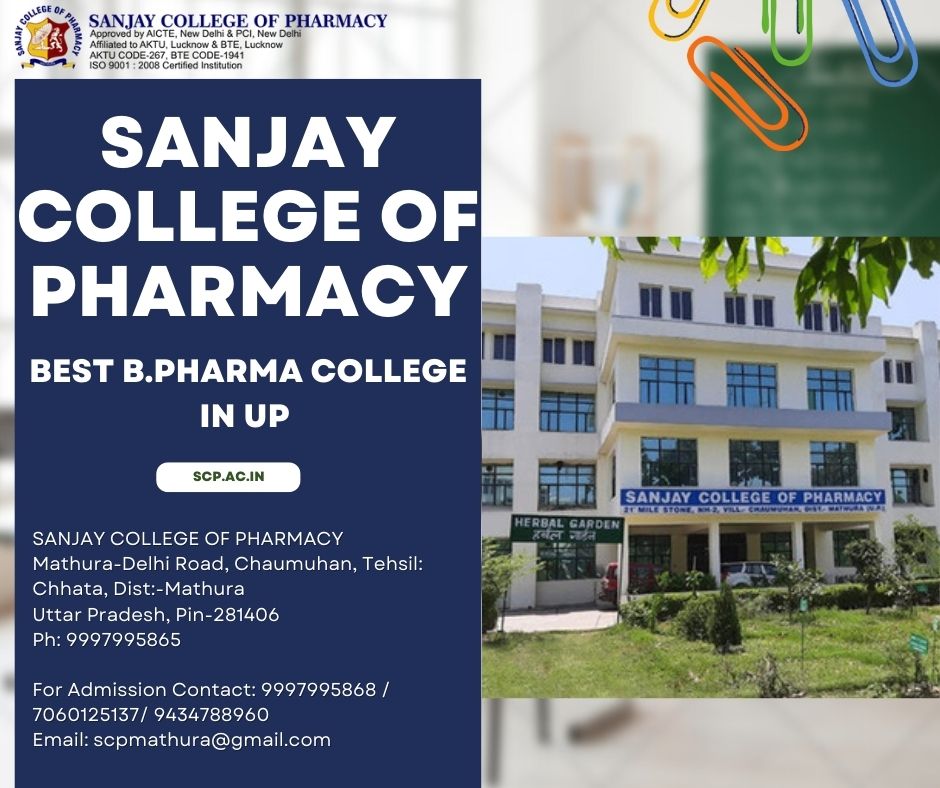 SCP's placement cell is dedicated to providing the best career opportunities for its B.Pharma graduates. The college has established strong ties with leading pharmaceutical companies to ensure its students get the best placement opportunities. In today's blog, let us talk about the placement facilities offered by our college. So, let's get stared!
SCP's Placement Facilities for Graduates at the Best B.Pharma College in UP
Personality Development:
These sessions are an integral part of SCP's placement program. These sessions aim to develop students' soft skills, such as communication, interpersonal skills, problem-solving, and leadership qualities. Students learn effective communication strategies, including verbal and non-verbal communication, presentation skills, and body language. These skills are essential for success in the pharmaceutical industry, where effective communication is critical.
Grooming Sessions:
Grooming sessions teach students how to present themselves professionally, essential for success in the pharmaceutical industry. These are another essential part of SCP's placement program. These sessions help students to develop a professional appearance and demeanour, including dress codes, personal hygiene, and grooming.
Mock Interview:
SCP's placement team conducts these sessions to prepare students for job interviews. These sessions simulate real-life interview scenarios, and students receive valuable feedback on their performance. Mock interviews help students to identify their strengths and weaknesses and to develop strategies to improve their interview skills. It allows students to be well-prepared for their job interviews, increasing their chances of success.
Choose SCP for Best Placement Facilities in Uttar Pradesh
With SCP's placement facilities, B.Pharma graduates can confidently enter the job market, knowing they have the skills and knowledge to succeed. So, choose the best B.Pharma college in UP for best placement facilities.