B.Pharma Course at SCP, Learn to Face the Challenges of the Pharmaceutical Industry
It's about time you take a step towards your goal. Just imagine yourself as a promising student with an established career ahead of you? Never forget to look at the different factors for admission to best B.Pharma College in UP so you can develop a better plan for the future.
Extra facilities for B.Pharma students
Best research facilities for our students
Opportunities to connect with market needs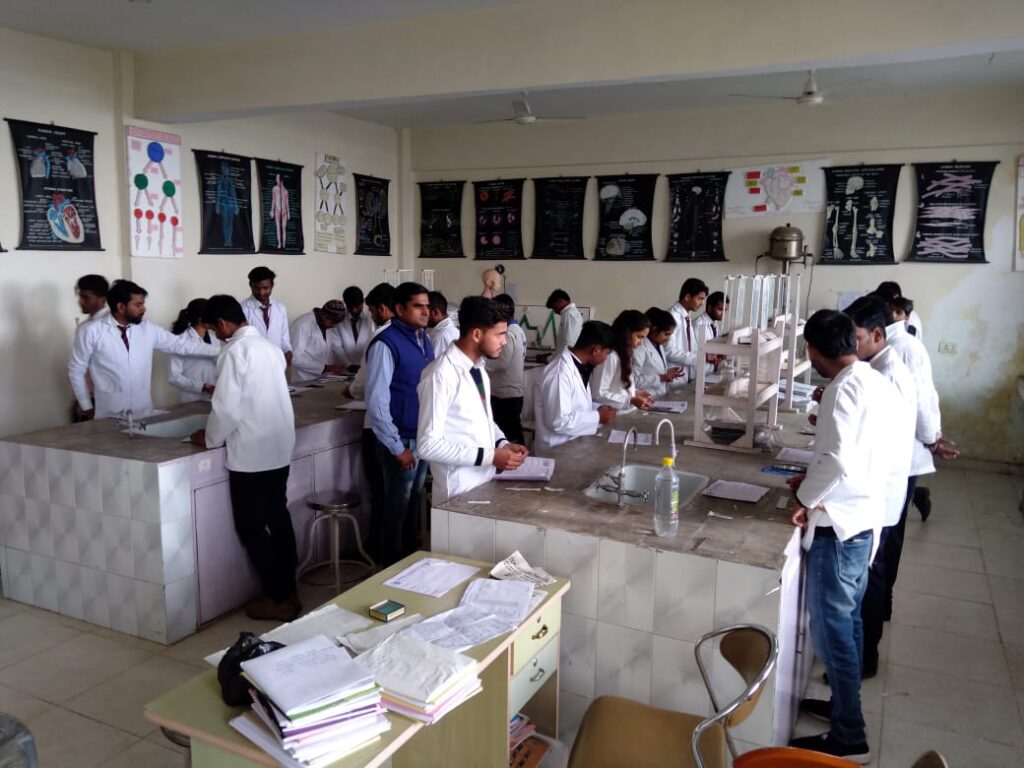 Let's talk about these facilities in detail.
Providing Separate Facilities to B.Pharma Students in best B.Pharma College in UP
SCP offers separate departmental facilities for B.Pharm and D.Pharm students, with independent research facilities and access to research journals for better practice in these disciplines. Expert guidance from highly experienced faculties will help you achieve your goals and make your career more successful.
Providing the Best Research Facilities at best B.Pharma College in UP
The B.Pharma program of SCP is one of the best pharmacy education in North India. The college offers a wide range of academic programs at various levels to cater to the needs of the students. The department provides excellent facilities for research and practice.
Helping students connect with the market needs
Bridging the gap between academic and market needs, Sanjay College of Pharmacy units combine research and industry experience to create a curriculum that is as relevant as it is rigorous. Our fully accredited B.Pharma course provides students with comprehensive knowledge and skills related to health services.
Get Into Your Dream B.Pharma College Now, Sanjay College of Pharmacy
Deciding to attend college is a significant step toward your future. As you weigh your options, there are many factors to consider. At Sanjay College of Pharmacy, we make the application process easy. With a wide range of degree and diploma courses in Pharmacy, it's simple to find one that aligns with your academic goals and interests.
Get started on your education by enrolling with the best B.Pharma College in UP. Each day that you delay, you're waiting your future career goals.