Admission in D.Pharma College in Delhi NCR: Choose SCP for Best Facilities
Pharmacy is the most popular and emerging field in the healthcare industry. It is a science-based profession that involves dispensing, preparing and distributing medicine. Sanjay College of Pharmacy is one top D.Pharma college in UP that provides an excellent platform to grow and make a successful career in this field. It's one of the many qualities that Make SCP the best choice for admission in D.Pharma College in Delhi NCR. But that's not the last one.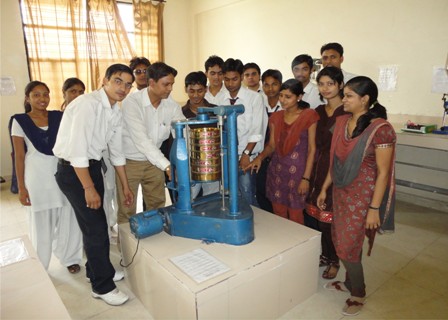 There's a long list of reasons that make us the preferred choice for admission. Let's check out what they are in today's blog.
A Team of Experienced Faculties:
The faculty of SCP is well qualified and experienced. They are always ready to help D.Pharma students with any doubts or queries they have related to the course. Their years of expertise and professionalism have always supported our students to achieve their goals and become successful professionals.
A Strong Network of Expert Professionals:
SCP has a strong network of students, alumni and teachers who are working at various reputed positions around the country. They often organize events where students can interact with them, exchange views and get career advice. It helps students develop effective professional connections useful for their future career prospects.
Impressive Learning Opportunities
SCP provides numerous extra-curricular activities essential for the overall development of a student's personality and classroom studies. The college has an excellent infrastructure with all modern facilities like state-of-the-art labs, departments, library, etc.
Want to Study D.Pharma in 2022? Apply today at Sanjay College of Pharmacy
A career in pharmacy offers great growth opportunities and high-paying jobs with attractive remuneration packages. The demand for pharmacists is increasing rapidly in the medical field. So, if you wish to make a rewarding career in the pharmaceutical industry, then apply at SCP for admission in D.Pharma College in Delhi NCR!