Top Recruiters of 2022 Sessions @ Top Ranking D.Pharma College in UP
Top Ranking D.Pharma College in UP: Here's the Top Recruiters of 2022
The importance of a well-functioning placement cell cannot be overemphasised in a college like ours. At the top ranking D.Pharma college in UP, we believe that it's the interaction between faculty, students and outbound agents that assists us in providing placement opportunities to students. The placement cell offers counselling, guidance and support to all diploma students throughout their career pursuits after graduation.
Do you want to know more about the placement activities at the Sanjay College of Pharmacy? If yes, continue reading the blog for detailed information.
At SCP, we provide our students best placement training to help them settle down in any institute or company. Moreover, we also offer them a platform to widen their professional horizons. As a result, they make successful career decisions and build on their experience by getting jobs in top MNCs across the globe.
Our Active Placement Cell
Our Training & Placement Activities
Our Top Recruiters of 2022
 Our objective is to ensure that the student leaves college with a degree of distinction and goal accomplishment that can act as a springboard for future success, growth and enrichment.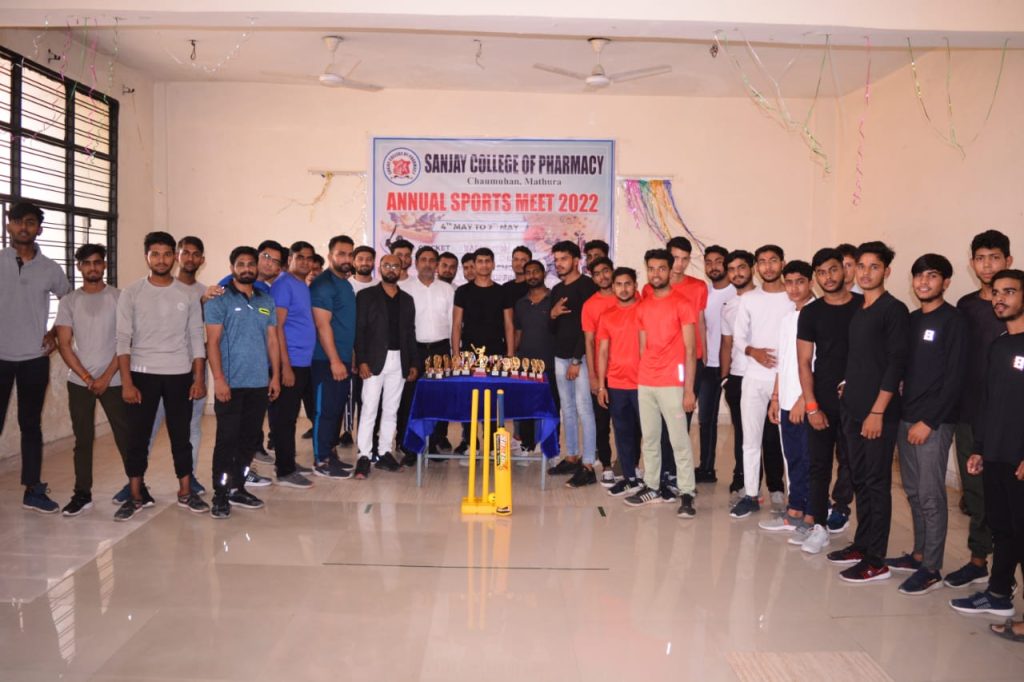 Now let's get into the details for more info!
An Overview of Our Highly Active Placement Cell
Sanjay College of Pharmacy offers the best placement facilities helping students get placed in top MNCs of the pharmaceutical industry. The number of training and placement activities at these premier educational institutions is an essential part of the curriculum designed for diploma students.
Our placement cell consists of talented, trained and experienced faculty who are genuinely committed to the success of every single student. Moreover, we also provide the best infrastructural facilities for placements at our college.
Our Training & Placement Initiative at SCP
At SCP, our students get a chance to learn from the best faculty and most knowledgeable mentors who have vast experience in their respective fields. The faculty members at the best D.Pharma College in UP also help every student by guiding them with time-tested techniques for various problems encountered in the course of learning.
In addition, various placement opportunities are available at our campus, which provides lucrative income after graduation.
A Quick Overview of Our Top Recruiters
The Top Ranking D.Pharma College in UP is well-known for the services it provides to its students. Here, you would be given complete education and training with the help of talented and experienced faculty members. Moreover, we offer a considerable number of infrastructural facilities that are designed in such a way that they can quickly adapt according to your needs and requirements.
Sanjay College of Pharmacy (SCP) is one of the most coveted institutions, with many recruiters present for recruitment. Below are some of our top recruiters.
1. Cipla
2. Apollo Hospitals
3. Patanjali 
4. Cognizant
5. NATCO, and many more
Sanjay College of Pharmacy Ensure Best Placements for D.Pharma Students
The top ranking D.Pharma college at UP is the best choice for students who wish to pursue higher studies in medicine. The placements performed by us at our campus have been an impressive feat. All thanks to our team,  we are privileged to have a team of dedicated faculty members with sound technical knowledge, leadership qualities and administrative skills.