Top Ranking B.Pharma College in Mathura: Navigating Career Paths
Explore Top Career Choices with Top Ranking B.Pharma College in Mathura
In today's ever-evolving pharmaceutical landscape, the demand for B.Pharma graduates has increased. They find themselves at the forefront of innovation and healthcare transformation. Sanjay College of Pharmacy is the top ranking B.Pharma college in Mathura that stands out as a leading institution in UP. This top institute provides a gateway to a multitude of promising career paths.
So, if you're planning to make your career in the pharmaceutical sector, you must choose SCP. After reading this, you must be wondering why. If so, then today's blog is for you. Let's explore what are the top career options available for B.Pharma graduates in the future. So, let's begin the discussion.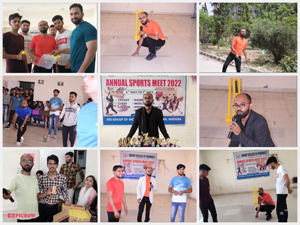 Diverse Career Avenues for B.Pharma Graduates:
Clinical Research and Trials: Dive into the world of clinical research. With this career, B.Pharma graduates contribute to developing and testing new medications.
Pharmaceutical Marketing and Sales: Explore marketing and sales with this career choice. Here, graduates play a crucial role in promoting pharmaceutical products.
Regulatory Affairs: Navigate the regulatory landscape, ensuring compliance with laws and regulations. B.Pharma graduates play a vital role in securing approvals for new drugs.
Pharmacovigilance: Contribute to drug safety by monitoring and assessing adverse effects. B.Pharma graduates are integral to ensuring the well-being of patients.
Hospital and Clinical Pharmacy: Join the healthcare frontlines after completing the course from SCP, top ranking B.Pharma college in Manthura. With this career, you'll work directly with patients and healthcare teams.
Why Sanjay College of Pharmacy?
Being the top ranking B.Pharma college in Mathura, SCP goes beyond traditional education, offering:
Industry-aligned curriculum with a focus on practical skills.
State-of-the-art laboratories and research facilities.
Expert faculty with real-world experience.
Industry collaborations for internships and placements.
Holistic development programs enhancing soft skills are crucial for success.
So, Choose SCP in 2024 to Shape Your Pharma Future
At SCP, we empower B.Pharma graduates to carve their niche in the pharmaceutical industry. Choose us in 2024 to explore, learn, and embark on a fulfilling career that goes beyond the ordinary. Enroll at the top ranking B.Pharma College in Mathura and step into a world of endless possibilities.