Start Your Budget-Friendly B.Pharma Journey in 2024 with SCP
Discover SCP's Fees of B.Pharma College in Agra for 2024
Are you eyeing for a diploma in pharmacy in Uttar Pradesh? Are you searching for an affordable fee of B.Pharma college in Agra? If yes, you have landed at the right place. So, let's break down the fees and get into the details to know more. Let's dive into the specifics without any delay.
Beyond the numbers, take some time to explore the campus atmosphere, student reviews, and alumni success stories. A thriving academic community fosters a conducive learning environment, contributing to a fulfilling educational experience.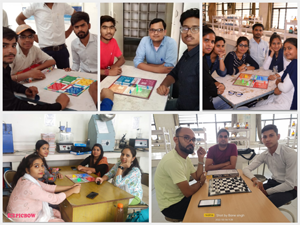 So, as you navigate the landscape of pharmacy education in Uttar Pradesh, keep in mind that it's not just about finding an affordable option but also about discovering a place where you can cultivate knowledge, skills, and lasting connections. Happy exploring!
Annual Tuition Fee: B.Pharma Course
For the B.Pharma course at Sanjay College of Pharmacy, the annual tuition fee is affordable. This covers the academic curriculum, access to learning resources, and expert guidance from faculty members.
Fee of B.Pharma College in Agra
For the diploma course, SCP charges an average of INR 64,871 per year as tuition fees. Prospective students should inquire about the detailed fee breakdown from the administrative staff before making any decisions.
Additional Charges:
Beyond tuition, there are other charges to consider. It includes the registration fees, examination fees, laboratory charges, library fees, and any other applicable fees set by the college. So, it's better to reach out to the college administration for a clear understanding of the overall financial commitment.
Secure Your Admission to SCP in 2024 for Premier Facilities
Knowing the fee of B.Pharma college in Agra at SCP is crucial for aspiring students planning a career in the pharmaceutical field. With an annual tuition fee of INR 64,871. You can estimate your educational expenses and plan your budget accordingly. Don't forget to explore additional charges and financial aid options available at the college.