SCP, Where Students Pay the Least Fee of D.Pharma Course in UP
Fee of D.Pharma Course in UP: What to Expect from SCP?
The admission process can be complicated and overwhelming to handle. Finding a good college for admissions can be a real challenge as there are hundreds of colleges, but only a few are worth the money and attention. We at SCP understand how difficult it can be to select the right college for your needs. Hence, we ensure a curriculum suited to students from diverse backgrounds at the lowest fee of D.Pharma course in UP.
If you want professional guidance to complete the D.Pharma course, check out our complete article to learn more about what SCP offer for this session. You will find detailed information on our admission process, learning initiatives, etc. So, let's begin the discussion.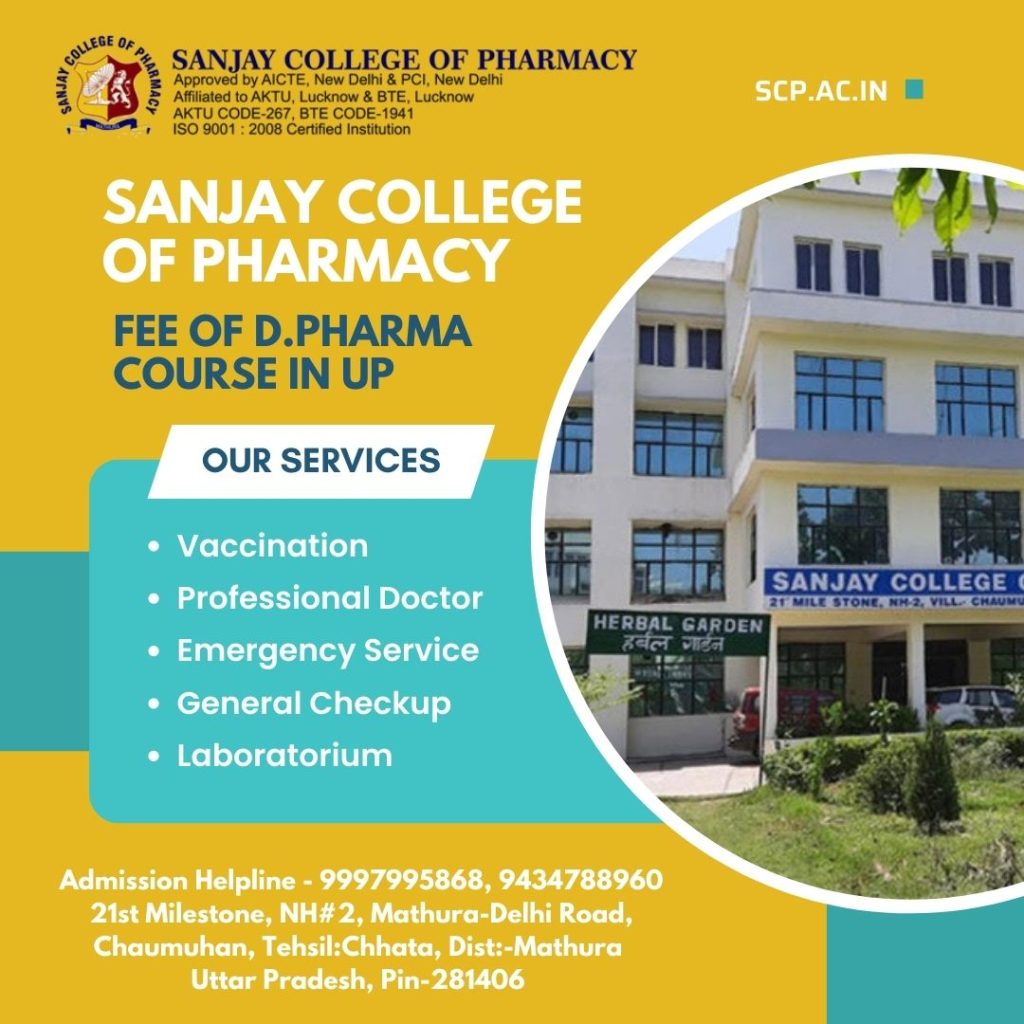 What SCP Offers at the Lowest Fee of D.Pharma Course in UP?
Outstanding Infrastructural Facilities
Impressive Placement Record
Well-established Departmental Facilities
Let's begin the discussion in detail!
Outstanding Infrastructural Facilities
The infrastructure is one of the essential features a student looks for while selecting a college for their studies. We have built an excellent reputation by providing our students with world-class infrastructure, including an auditorium, computer lab, laboratory, hostel facilities and sports training facility.
Impressive Placement Record
The placement record of the college speaks for itself, as we have achieved 100% placement for our students across different industries since the inception of this institute. Our dedicated team works tirelessly to ensure that all our students get jobs after completing their studies here at Sanjay College of Pharmacy, UP.
Due to all these factors, SCP becomes the first choice of students to get the best facilities by paying the least fee of D.Pharma course in UP. If you would like to know more about the college and other facilities, call us for all your questions about D.Pharma Courses admission, we have answers.