SCP is the Top Ranking B.Pharma College in UP- Here's Why
The field of pharmacy is an area where the competition is fierce. Several students from different parts of the country are fighting to grab the golden opportunity to get into the top ranking B.Pharma College in UP. In today's blog, we will talk about the scope of pharmacy for students doing bachelors in pharmacy in 2022. Students will also get all the details about the best college for admissions. So, let's get started!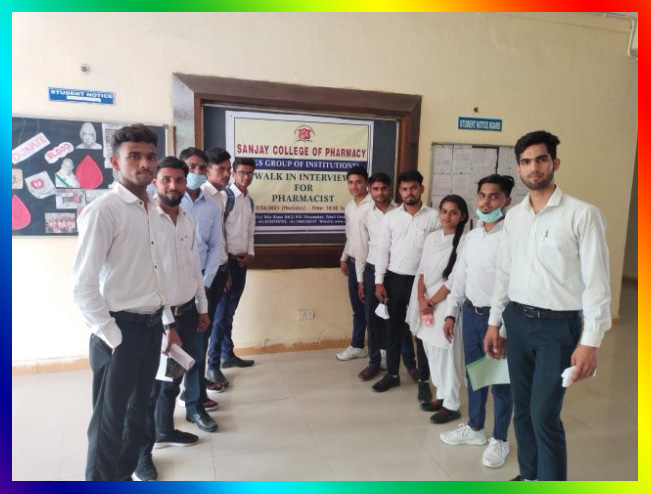 Get the Best of Everything at SCP
India is a land of diverse cultures and languages. While it is famous for various good reasons, the exact cause hinders people who aspire to study in authentic and top colleges. The pharmacy colleges are usually located in metropolitan cities like Delhi. But there is nothing to worry about when you select Sanjay College of Pharmacy to get admission to the B.Pharma Course.
Some colleges offer the best infrastructure, some offer a better ranking, and some provide better placements. There are only a few colleges that offer all of these facilities to the students, and Sanjay College of Pharmacy is one of them.
We are the No. 1 leader in the field of Education with 21+ years of experience
We offer the best infrastructural facilities to the students
Other than B. Pharma, our expertise includes diploma courses in pharmacy
It is choosing the best B. Pharma College in UP for 2022 seems to be a tough choice for you. It is perfectly acceptable for any student to be puzzled by so many options available. Being an aspirant that too from Uttar Pradesh worries you as at present there are several good colleges in UP that students can choose from. With Sanjay College of Pharmacy, you don't need to worry at all.
Being the top ranking B.Pharma College in UP, Sanjay College of Pharmacy offers the best facilities, faculties, and placements- you name it, and you will get the best of everything here.