Rising Opportunities for D.Pharma Students Post Pandemic
Observing today's scenarios and rising Omicron cases in the country, there's a need for individuals willing to help people. The COVID-19 pandemic has increased the demand for Pharma graduates and also the career opportunities for the individuals.
Therefore, if you want to serve humankind by being a part of this respectable industry, it's time to prepare yourself. Start with thinking about getting admission in the D.Pharma course in UP.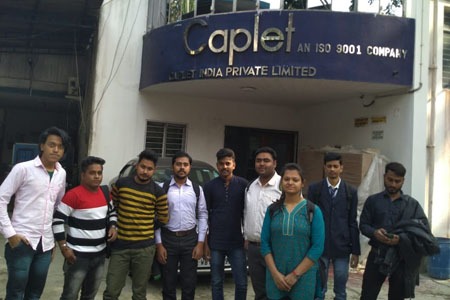 Consider SCP for Admission in D.Pharma College in UP
If you are from Uttar Pradesh and searching for the top ranking D.Pharma College in UPto begin your career with Sanjay College of Pharmacy.
Before applying for admissions, it's essential to have a clear understanding of what this industry can offer you, the career scope, and other similar things. So, let's get started!
Career Paths for D.Pharm Students After the Course Completion
Work in Pharmaceutical Industry
The career paths for D.Pharma graduates are enormous and wide-ranging. They can be anywhere from retail pharmacy to pharma strategy, from clinical research agencies to hospital administration, clinical trials to regulatory process management, and clinical investigations. The work will circle behind the lens. It means the trained individuals might not work in direct coordination with the patients. But, their role is a considerable contribution to the healthcare sector.
Practice Settings
Pharmacy is a vast domain that provides you with plenty of growth areas after completing your pharma course from the top pharmacy college in UP. With proper guidance from experienced faculty and technical expertise, you can build a strong career in different fields of pharmacy.
Don't forget to Check out the fee of D.Pharma Course in UP
Sanjay College of Pharmacy (SCP) is counted among the best D.Pharma College in UP, educating and guiding students to achieve their career in pharmacy. If you wish to know about the admission procedure, course structure, fee structure, infrastructure or other details about getting admission in D.Pharma College in UP, then visit the website now.