Reasonable Fees of D.Pharma College in Agra: 10 Choices for 2023
These 10 Choices When Looking for Affordable Fees of D.Pharma College in Agra
It is a difficult task to choose the right college for your D.Pharma course. It depends on the curriculum and fee structure you are looking for in a pharmacy institute. Besides them, there are certain factors that one should consider before enrolling on their choice. So, do you want to know what they are? Are you concerned about picking the best institute in Agra? Do you wish to avail best facilities while doing your diploma course? If you're nodding your head in a yes in response to these questions, then today's blog is for you.
We have listed the top 10 institutes from which you can pick the best one known for the lowest fees of D.Pharma college in Agra. Do check the list and select the best one for you.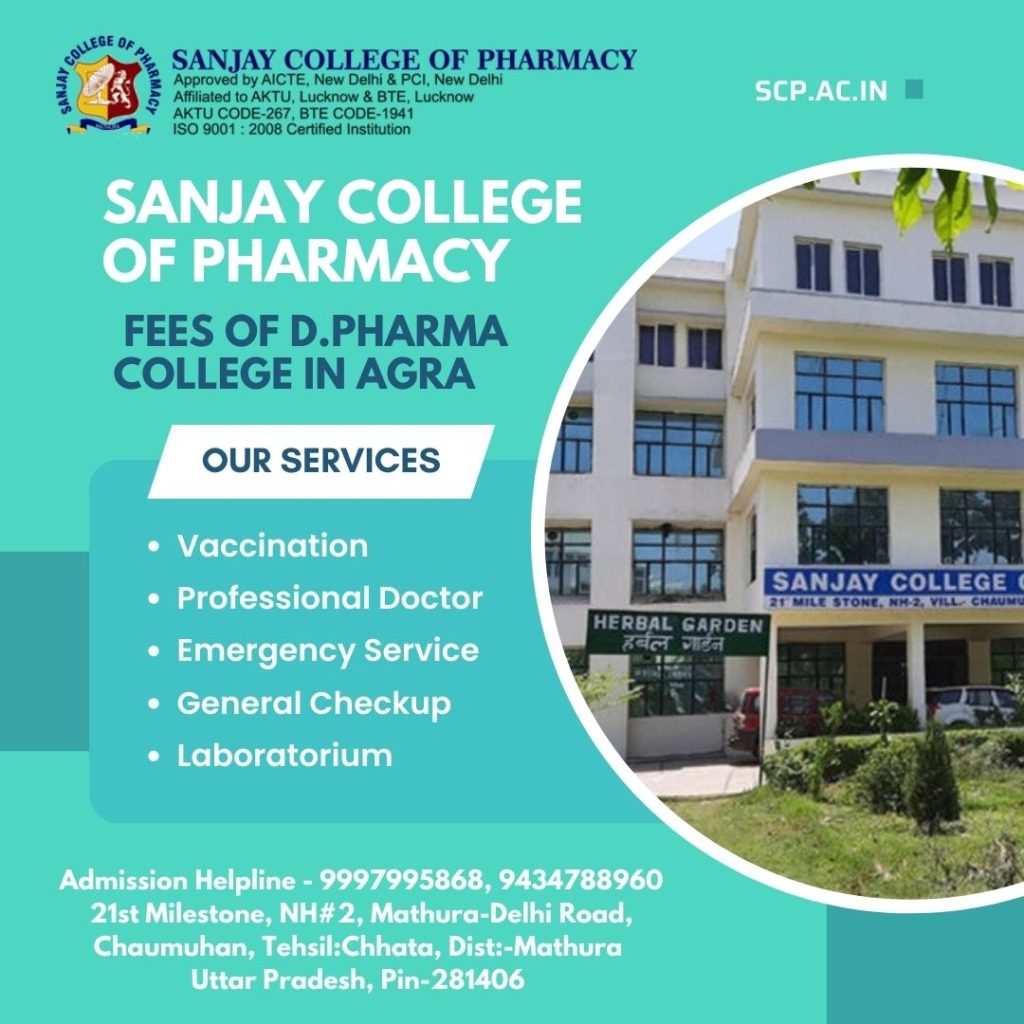 Fees of D.Pharma College in Agra, These 10 Colleges Offers Affordable Fee
Are you peeking for D.Pharma colleges in Agra? Selecting a college depends on several factors, and their fee is one of many factors that every student must keep on top priority. Knowing the importance of fee structure to avail quality education, we have compiled a list of the top 10 institutes for you. All these colleges are picked and ranked based on their fee structure. If you plan to do a diploma in pharmacy in 2023, we recommend you look at these colleges to choose the best one.
Raja Balwant Singh Engineering Technical Campus
Sanjay College of Pharmacy
Neelam Group of Institutions
K.P. Group Of Institutions
Agra Public Group of Institutions
Sarojini Naidu Medical College
Dr. Bhimrao Ambedkar University
Anand College of Pharmacy
Anjali College of Pharmacy & Science
Sharda Group of Institutions
Picking Sanjay College of Pharmacy is beneficial when picking the best college with the best facilities. If you still have any doubt about the fees of D.Pharma college in Agra, you can also consult with these institutes' faculty members before deciding.