Pay Less Fee of B.Pharma College in Agra to Get High Salary Jobs 
Jobs Can Give You Good Salary If You Pay Fewer Fees of B.Pharma College in Agra
Is it a bachelor's degree in pharmacy you're considering doing in 2023? You might wonder what options are available and whether they can lead to rewarding job opportunities. A simple Google search will give you lots of results, but they're all bits and pieces – all you need is the big picture. But you don't need to worry as we list some top jobs that can give you a good salary. The best part is you can avail of them even after paying fewer fees of B.Pharma college in Agra.  So, let's check them out to understand the ins and outs of the pharmacy profession.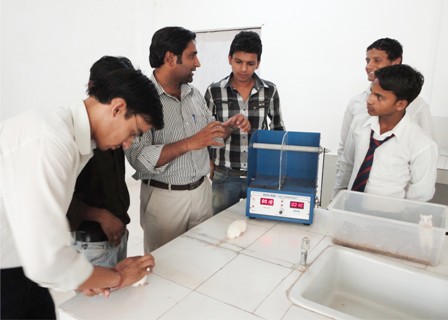 Trending Jobs in 2023 You Can Opt By Paying Fewer Fees of B.Pharma College in Agra
The effort of getting more acquainted with the job market and trying to get acquainted with different job profiles seems quite tedious. Students who are willing to enlist under B. Pharma course in 2023 from Agra, you should know about the top jobs. This section will give you great insights into these jobs and the salary package that comes with them.
Drug inspector
Pharmacist
Pathological lab scientist
Health inspector
Chemical/drug technician
Pharmaceutical marketing
Pick SCP to Get Any of the Above Highest Salary Paying Jobs
Getting into the right course after appearing for class 12th takes a lot of work. Finding the right job is hard, especially if you want to try something beyond the league. Most science stream students in class 12th with biology plan to opt for MBBS, BDS, or another medicine course. The internet is flooded with information related to this course.
But finding truthful information is challenging when it comes to courses like B.Pharma from a small city like Agra. But not anymore. As Sanjay College of Pharmacy enters the picture. It's the only college that is known for charging less fees of B.Pharma college in Agra. We hope the above-listed jobs will help you make an informed decision in 2023.