Lowest Fees of D.Pharma Course in UP: See Top 10 Colleges in 2023
Uttar Pradesh is a beautiful state in India that has some of the best colleges and universities in India. For example, if you are looking for a pharmacy course, there are many excellent institutions to choose from, with some charging a lesser fees of D.Pharma course in UP.
This blog extensively looks at what fees you can expect to pay when pursuing a D.Pharm course in UP and lists 10 of the best options available.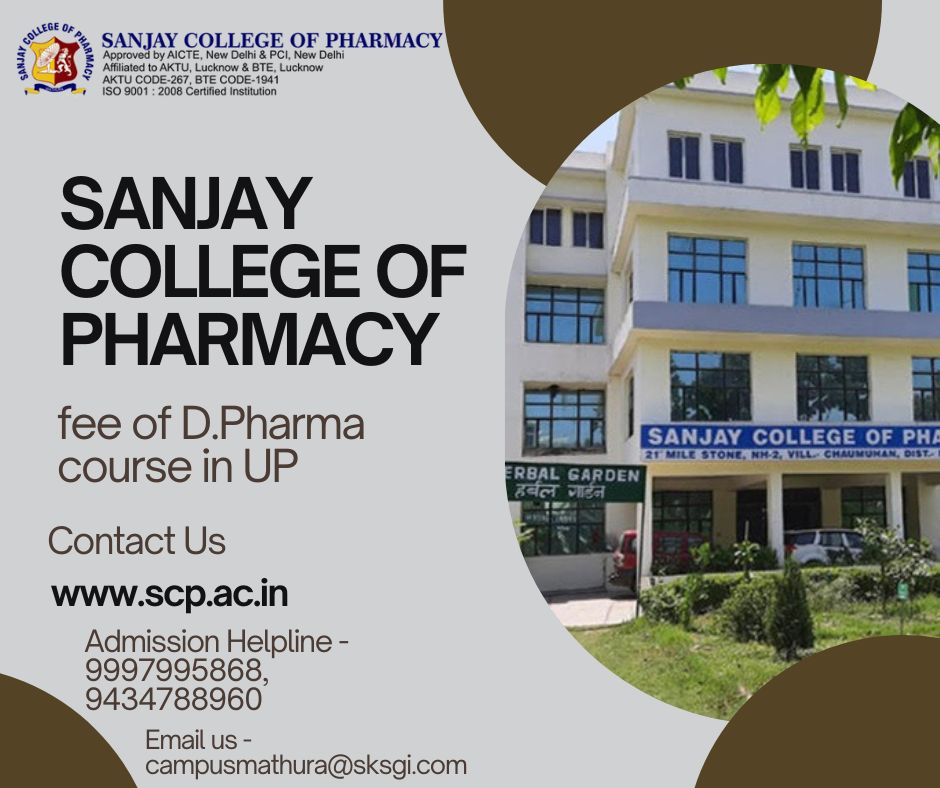 Lowest Fee of B.Pharm Course in Mathura: Table of Content
Let's take a closer look at the top 10 pharmacy colleges in Uttar Pradesh with the lowest tuition fees. Ensure that you make the right choice by referring to the list below.
Top 10 Colleges Offering Lowest Fee of D.Pharma Course in UP, 2022
INTEGRAL UNIVERSITY, LUCKNOW
SANJAY COLLEGE OF PHARMACY, MATHURA
SUNDER DEEP GROUP OF INSTITUTIONS, GHAZIABAD
INMANTEC INSTITUTIONS, GHAZIABAD
TEERTHANKER MAHAVEER UNIVERSITY, MORADABAD
KANPUR INSTITUTE OF TECHNOLOGY, KANPUR
AXIS COLLEGES, KANPUR
NIRMALA GROUP OF INSTITUTIONS, MATHURA
MANGALAYATAN UNIVERSITY, ALIGARH
SAM HIGGINBOTTOM UNIVERSITY OF AGRICULTURE TECHNOLOGY AND SCIENCES
SCP offers the lowest fee of D.Pharma courses in UP from the Above List
College fees are one of the biggest concerns when you start thinking about studying. Sanjay College of Pharmacy is the best D.Pharma college in UP that charges the lowest fee for the diploma course. So, it's the ideal choice for students looking for the best educational facilities at the lowest fees.
If you're willing to enquire about the detailed fee of D.Pharma course in UP offered by Sanjay College of Pharmacy, reach us immediately.