List of Top 10 Best B.Pharma College in UP for 2023
Best B.Pharma College in UP: Top 10 Institutes for 2023
As you prepare to embark on a journey toward a fulfilling career in pharmacy, select the best B.Pharma College in UP becomes paramount. We hope that this list will help you pick the best B.Pharma College in Agra and the best B.Pharma College in Mathura for the year 2023 has provided you with valuable insights to aid your decision-making process.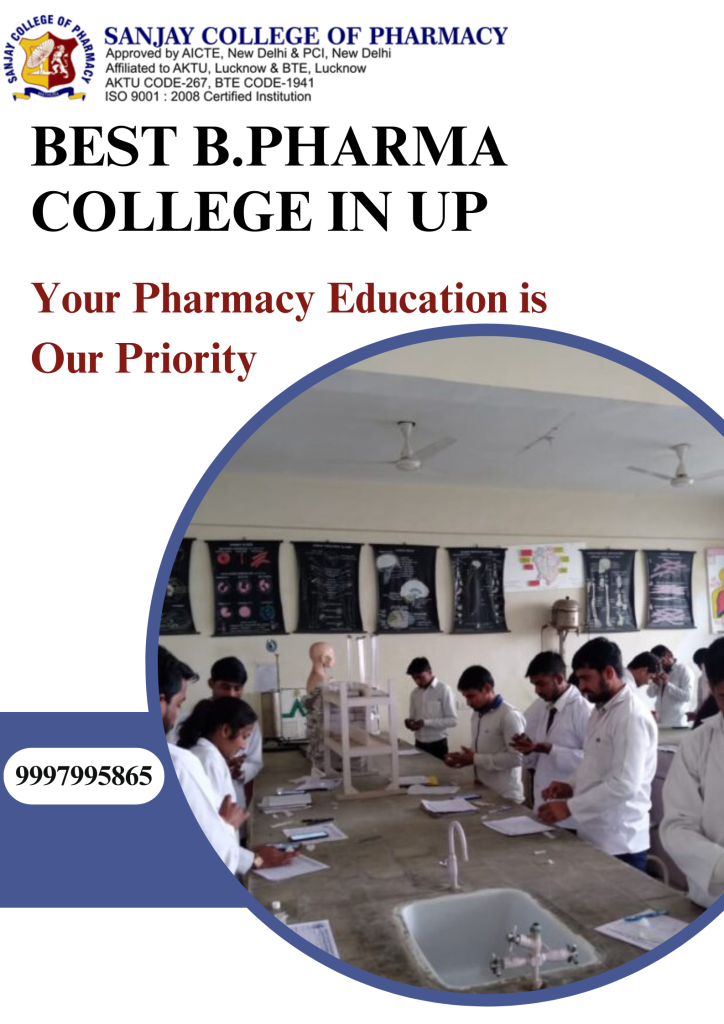 Each institution on this list has been evaluated based on rigorous criteria, ensuring that they offer exceptional educational experiences and promising career prospects for their students. So, let's have a look at the best options available.
Top 10 Choices with Low Fees of B.Pharma Course in UP
NIPER Raebareli – National Institute of Pharmaceutical Education and Research Raebareli
BBAU Lucknow – Babasaheb Bhimrao Ambedkar University, Lucknow
Amity University, Noida
NIET Greater Noida – Noida Institute of Engineering and Technology, Greater Noida
Galgotias University – Galgotias University, Greater Noida
GLA University, Mathura
Integral University, Lucknow
Sharda University – Sharda University, Greater Noida
SHUATS Allahabad – Sam Higginbottom Institute of Agriculture Technology and Science, Allahabad
Choose the Top Ranking B.Pharma College in UP, SCP for Admissions
Among these top-notch colleges, one institution that has consistently stood out is the renowned Sanjay College of Pharmacy. With its stellar reputation, experienced faculty, state-of-the-art infrastructure, and impressive placement records, it has proven to be a beacon of excellence in the field of pharmacy education.
As you take the next step towards your academic journey, consider the best B.Pharma College in UP, SCP is a prime choice to pave the way for a successful and fulfilling career in pharmacy. The admission window is still open for the 2023 session admission. So, apply today without any fritter delay. Wishing you all the best for your career!