Know Some Rewarding Career After B.Pharma Course in 2022
Are you a graduate on the lookout for your first job after B.Pharma? Do you want to know which job profile is worth it? Studying B Pharmacy is a wonderful and rewarding experience. Once you graduate with a degree in Pharmacy, many career opportunities await you.
In today's blog, best B.Pharma college in Mathura will talk about the same. But first, let's have a quick overview of the topics that we'll be covering in today's post.
Today's Topics of Discussion
Top Career Choices after B.Pharma
Popular Job Profiles for B.Pharma Students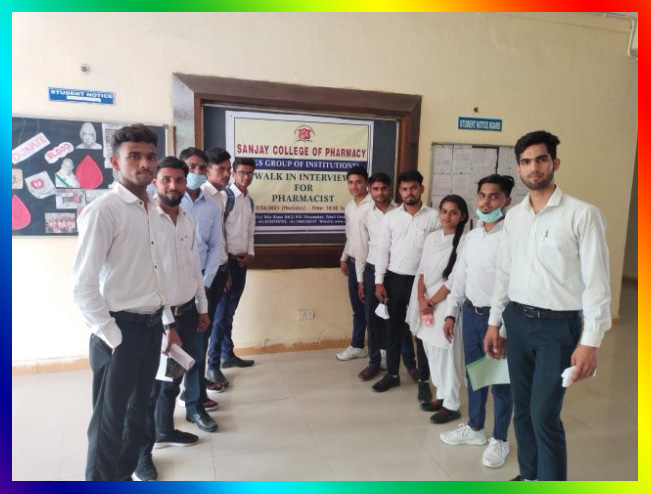 Let's talk about these topics in detail for a better understanding!
In India, many B Pharm graduates are placed in reputed healthcare institutions and manufacturing companies every year. With the increasing demand for pharmacists across the globe, the number of pharmacy jobs in various countries is growing with every passing day.
The pharmacy provides you with a fulfilling career after B Pharmacy. The salary earned is reasonable and competitive.
Below are some of the top and most rewarding job profiles after B.Pharma.
Medical Representative
Drug Inspector
Community Pharmacist
Hospital Pharmacist
Quality Control Associates
Clinical Research Associate
R&D Scientist
Science Writer
Sales & Marketing Representative
Formulation Development Associate
SCP Opens Paths for these Rewarding Careers
With an immense pool of talented and skilled professionals, there are lucrative career opportunities aftera bachelor's in pharmacy. There are several paths a B Pharm graduate can choose from depending on their career goals and skillset.
One needs to acquire the desired knowledge. It's only possible if you select the best B.Pharma college in Mathura, which is none other than Sanjay College of Pharmacy.