Key Skills You'll Learn at Best B.Pharma College in UP
Best B.Pharma College in UP: Skills You'll Learn to Work in Pharma Industry
Getting admission to the best B.Pharma college in UP can be a challenging process. Students from all over the country apply for seats at these colleges because of their excellent reputation. But not all of them need to teach you the practical skills you'll need in a real-life environment.
Thus, it's crucial to pick the top institute that can help you learn practical skills, and one of such institutes is Sanjay College of Pharmacy. Let's get into the details to know which skills you'll learn after admission to SCP in today's blog.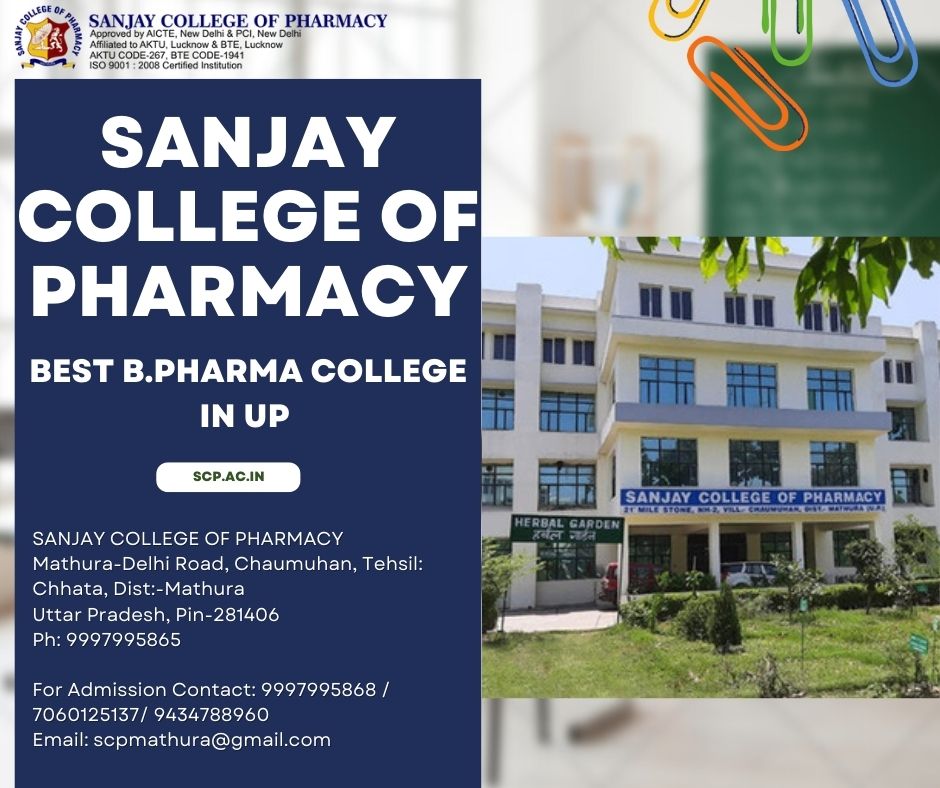 What Skills Do You Need to Succeed in the Pharmaceutical Industry?
At Sanjay College of Pharmacy, our faculty and staff ensure that each student receives individual attention and is given ample opportunities to explore their interests and hone their skills. Our experts will help you learn how to excel in this career field. It's one of the foremost reasons students prefer SCP over other top institutes.
Being a pharmacist is not just about learning about drugs and how they work. It's also about communicating with patients, listening to their problems and then providing them with solutions. Along with good communication skills, one should also have basic science, chemistry, and biology knowledge.
If you are planning on pursuing a B.Pharma career option, it's better to know what drugs are available in the market now and how they work on various diseases or conditions. You should also understand how they are manufactured and what they contain along with their side effects so that you can take appropriate action if needed depending upon their use by patients or consumers
Pick SCP as the Best B.Pharma College in UP to Master The Skills
If you also want to master the skills needed to become a successful pharmacist, choose SCP as the best D.Pharma college in UP.