How Studying D.Pharm at SCP Helps in Getting a Job Easily
Sanjay College of Pharmacy, the top ranking D.Pharma college in Agra, is committed to providing students with an environment conducive to learning. The college provides students with a wide range of facilities and amenities to learn and grow at their own pace.
Being the best D.Pharma college in Agra for D.Pharm courses, we prepare students for the industry and help them get a job quickly after the course completion.
Highly Experienced Faculties
Well-furnished Labs & Department
Industry-oriented Course
Quality Teaching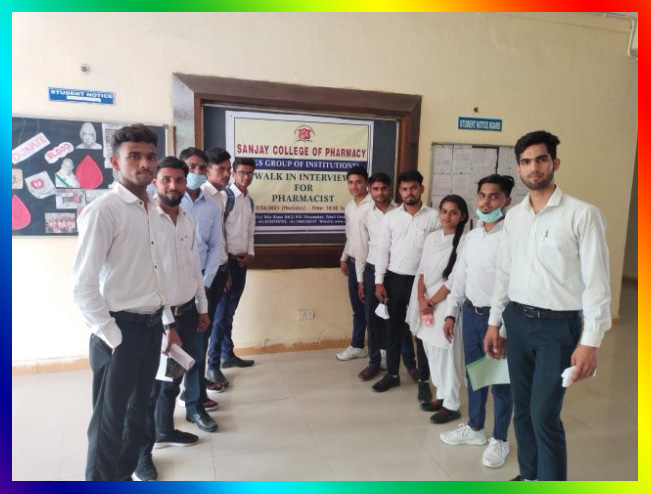 Let's talk about these traits in detail!
Highly Educated & Well-Trained Faculties
Sanjay College of Pharmacy in UP focuses on ensuring quality education and training for its students. The faculty members of this institute are highly educated and well-trained. They have vast experience in their respective fields.
Best-in-class & Modern Facilities
At SCP, we strive to provide our students with the highest quality education. As well as being at the forefront of pharmacy, we offer a range of activities and facilities that make your time here as pleasant and exciting as possible.
Industry-oriented Curriculum
Our Course Curriculum is designed so that it is suitable for everyone, including candidates who have no prior knowledge of the subject and those who are already familiar with other subjects.
We believe that the quality of training and education our students receive directly results from the quality of the people in our college. Our teachers are all highly qualified, experienced and committed to providing the best learning experience possible.
For more information about the top ranking D.Pharm college in Agra, please feel free to contact us.