Fees of B.Pharma Course in UP: SCP Making Quality Affordable
Fees of B.Pharma Course in UP at SCP: Quality Education for All
In the dynamic landscape of higher education, the pursuit of knowledge often comes with a hefty price tag. In such a scenario, finding an institution that combines quality education with affordability can be a daunting task. However, amidst this challenge, Sanjay College of Pharmacy emerges as a hope for aspiring students seeking affordable fees of B.Pharma course in UP. With an unwavering commitment to accessible education, SCP not only understands the financial constraints that many students face but also takes proactive steps to provide a solution.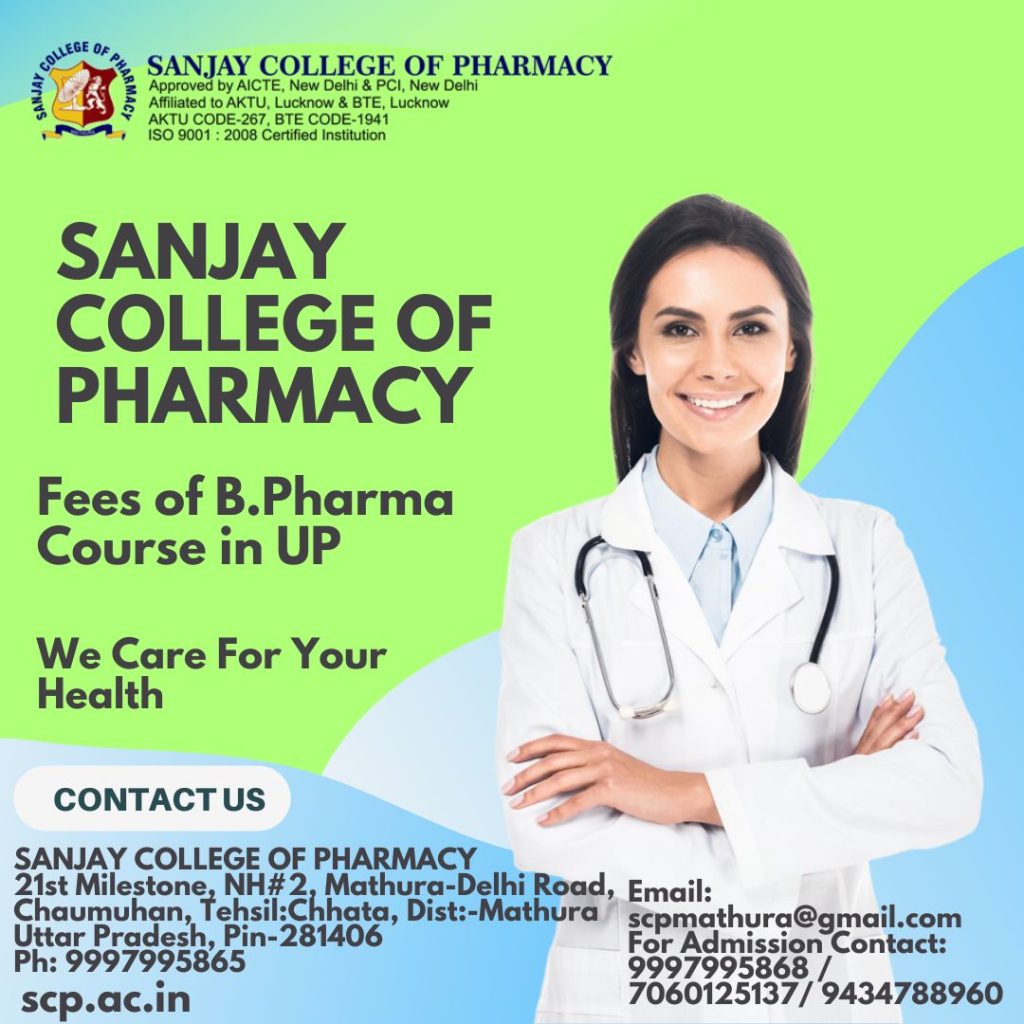 This blog delves into SCP's pioneering approach to education by offering an affordable fee structure. We will also ensure that deserving individuals have the opportunity to achieve their academic and professional aspirations without the burden of exorbitant fees.
So, let's explore how SCP's dedication to both affordability and excellence is shaping the educational landscape in Uttar Pradesh.
Affordable Fee Structure:
The burden of exorbitant fees can often be a deterrent for deserving students. At SCP, the administration believes in making quality education accessible to all. The affordable fee structure allows students to focus on their studies without the constant financial stress. Below are some of the pointers that define our fees of B.Pharma course in UP.
Cost-effective education
Lowest fees in Delhi NCR for diploma course
No compromise on the quality of education
Transparent fee breakdown for better understanding
Value for investment to get equal opportunities
Bridging Affordability and Excellence with SCP's Affordable Fees Structure
Aspiring students can confidently pursue their academic dreams, knowing that SCP bridges the gap between affordability and excellence in education, ensuring a promising future for all.
Sanjay College of Pharmacy sets a remarkable example by offering affordable fees of B.Pharma course in UP. This commitment to accessible education, coupled with a focus on quality, reaffirms SCP as a top choice.