Fees of B.Pharma Course in UP: Is SCP Worth the Cost?
Why Pay High Fees of B.Pharma Course in UP When SCP Offers Affordable Fees
We are always on a tight budget in today's fast-paced world. In such a scenario, finding the best college that offers quality education and top facilities at affordable fees is difficult. The fees of B.Pharma course in UP in most colleges can range from Rs. 50,000 to more than a lakh per semester, depending on the institute and location.
In such a case, finding the best college that offers the best facilities and at the lowest fees is crucial. So, if you're searching for such a college within Uttar Pradesh, you have landed at the right place. We at Sanjay College of Pharmacy offer the best facilities in the states and, most importantly, at an affordable fee structure. So, let's give you an overview of what you'll get at SCP after admission.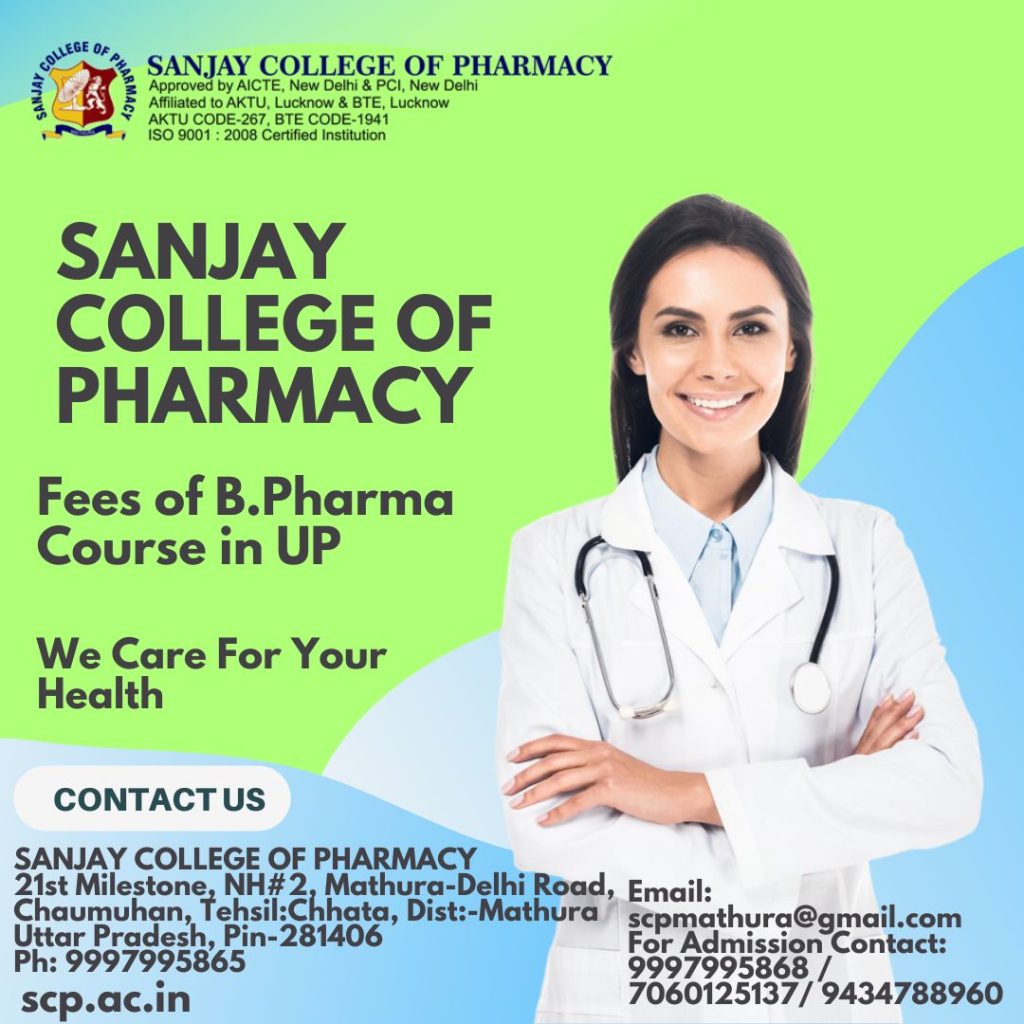 SCP Offers Following Facilities Without Breaking Your Bank
Departmental Facilities
Well-stocked Library
Let's talk about the above-listed table of contents in detail to help you decide to pick the best pharmacy institute for a bachelor's course in Mathura. So, let's get started!
Departmental Facilities
At Sanjay College of Pharmacy, we have a full-fledged departmental facility available at our college. From the department of pharmaceutic to pharmacognosy, pharmacology to advanced biotechnology and pharmaceutical chemistry, we have everything at our college. All the departments are capable of enabling students with needed skills to learn and grow concepts of pharmacy.
Well-stocked Library
At SCP, we have a well-stocked and spacious library rich in text on pharmaceutical studies. We call it Faraday Library, our knowledge centre. We have several study material for advanced studies supporting students in research in the field of pharmaceutical sciences.
Get the Best Education at Affordable Fees of B.Pharma Course in UP
Based on your needs, you should take care of two things while selecting a pharmacy school, i.e., Quality of Education and College Fees. Sanjay College of Pharmacy is the top ranking B.Pharma college in UP that offers low tuition fees. It's why it's become every student's choice to get a quality education at affordable fees of B.Pharma course in UP.