Fee of D.Pharma College in Agra: Why Select SCP at the Lowest Fees
While there are many D.Pharma colleges in Uttar Pradesh, what students should look at is not just its facilities but also the faculty members and their performance. We recommend Sanjay College of Pharmacy because of its excellent academic atmosphere and student facilities. Moreover, it has one of only a few research laboratories in Uttar Pradesh with high technology equipments. Besides, the college offers the lowest fee of D.Pharma college in Agra, and the best facilities, another top reason making SCP the best.
Like this, many other factors make Sanjay College of Pharmacy an ideal choice for the D.Pharma course. So, let's talk about the top 5 reasons why students aiming to pursuea diploma in pharmacy should consider Sanjay College of Pharmacy for admission.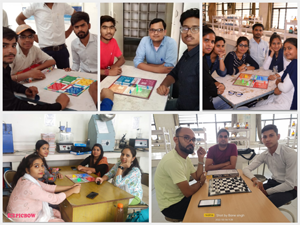 Besides Fee of D.Pharma College in Agra, See Top 5 Reasons to Study at SCP
The pharmacy courses we offercombine traditional pharmacy practice with modern technical expertise, ensuring that you graduate with a world-class education. This blog helps to understand whether you should select the Sanjay College of Pharmacy (SCP) or not.
There is a massive list of private/government D.Pharma colleges in Uttar Pradesh (UP). Why choose one, and why make Sanjay College of Pharmacy the best choice? In today's blog, we'll discuss the top 5 reasons it can be your first choice.
1. Our Excellent Faculties
We have good infrastructure facilities at SCP, including lab rooms, lecture halls, discussion rooms, computer labs etc. We also have an excellent library with the latest books on pharmacology and pharmacy subjects.
Our faculty members are highly qualified professionals with years of experience teaching students whatever they need to know about their subject areas.
2. Our Curriculum
At Sanjay College of Pharmacy, we provide a curriculum that is both internationally oriented and rooted in the Indian context; that we strive to make our students a valuable asset to the Pharmaceutical Industry. We have designed an innovative curriculum for obtaining diplomas in D.Pharmacy from SCP.
Our academic programs are designed with utmost care and attention to detail, ensuring you get the best educational experience available in India.
3.   Our Infrastructural Facilities
The college has developed a state-of-the-art infrastructure to ensure you don't miss out on any opportunity while studying here. The various facilities include hostel facilities, auditoriums, libraries and labs, and a nursing hostel where you can stay with other students while pursuing your studies here at SCP.
4.   Our Placement Facilities
It has been a decade since we started our journey in the domain of pharmaceutical education. We have provided a world-class education to our students,who are now working in leading companies. We have a team of dedicated faculty members who are passionate about their work, which makes us an ideal college for pursuing your dream career in the pharma industry.
Avail of these Facilities by Getting Enrolling to the Lowest Fee of D.Pharma College in Agra
The students at Sanjay College of Pharmacy are the most confident and satisfied with their education. This is because they get an opportunity to learn key concepts of basic sciences and apply them in practical circumstances. Thus, they get a strong foundation on which they can build further, particularly in their further studies as well.
If you are looking for admission to D.Pharma college in Agra, you should select Sanjay College of Pharmacy (SCP). The college is one of the most eminent institutes known as the best choice offering the lowest fee of D.Pharma college in Agra, Uttar Pradesh.