Explore SCP Placement Opportunities | Top Ranking  D.Pharma College in UP
Discover SCP Pre-Placement Facilities @ Top Ranking D.Pharma College in UP
Why endure a lengthy and uncertain job hunt when you can secure your placement quickly and with absolute transparency? Yes, you read it right. Our top ranking D.Pharma college in UP offers outstanding placement opportunities to our diploma students. Curious to learn more about these placement facilities? If so, read today's blog for answers to your queries.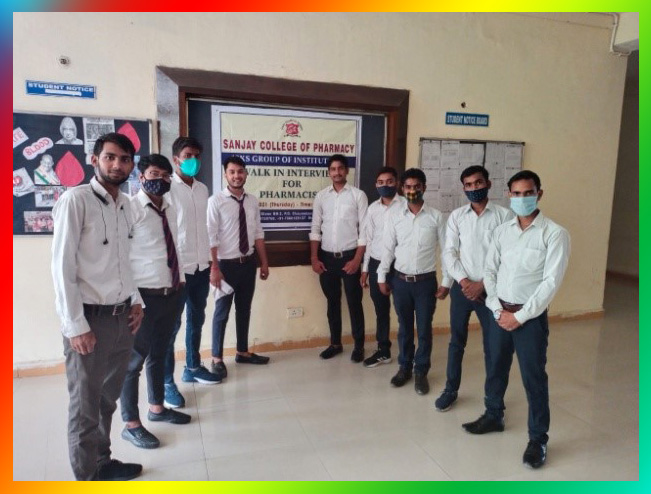 At Sanjay College of Pharmacy, we boast the nation's most student-friendly pre-placement training program. We solve the placement puzzle by arranging job opportunities for students even before they enter the formal pre-placement process. The outcome is a streamlined placement experience, ensuring students achieve their desired results on their first try. Let's delve into the placement facilities we proudly offer at Sanjay College of Pharmacy.
Our Placement Facilities at SCP, the Best D.Pharma College in UP
Our SCP pre-placement talks provide students with a clear understanding of the career growth possibilities available through these activities. Our facilities include:
– Engaging Pre-placement Talks
– Skill Evaluating Written Tests
– Insightful Mock Interviews
– Interactive Group Discussions
Experience Best Placement Facilities at the Top Ranking D.Pharma College in UP
The job placement journey can be daunting, but it doesn't have to be. The key to securing placements is a well-rounded education. At SCP, we acknowledge that job placements require proactive efforts. Therefore, our curriculum is meticulously designed to meet the evolving demands of employers and equip students with the skills and knowledge needed for post-graduation employment.
We go the extra mile to make your resume shine by offering optional pre-placement talks, mock interviews, and group discussions. Choose the top ranking D.Pharma college in UP to access premium placement facilities and set the stage for a successful career.