Department Facility @ Admission in B.Pharma College in Delhi NCR
Admission in B.Pharma College in Delhi NCR: Look at Department Facility at SCP
A typical pharmacy graduate today is expected to have a thorough understanding of pharmaceutical chemistry, pharmaceutical sciences, pharmacognosy and pharmacology. The students who do not specialise in any one of these fields underperform and end up not being able to find decent jobs after graduation. Thus, it's crucial to check all these facilities before finalising any college for admission in B.Pharma college in Delhi NCR. If you are willing to avail these facilities at the beginning of your course, then Sanjay College of Pharmacy is the ideal choice for admission.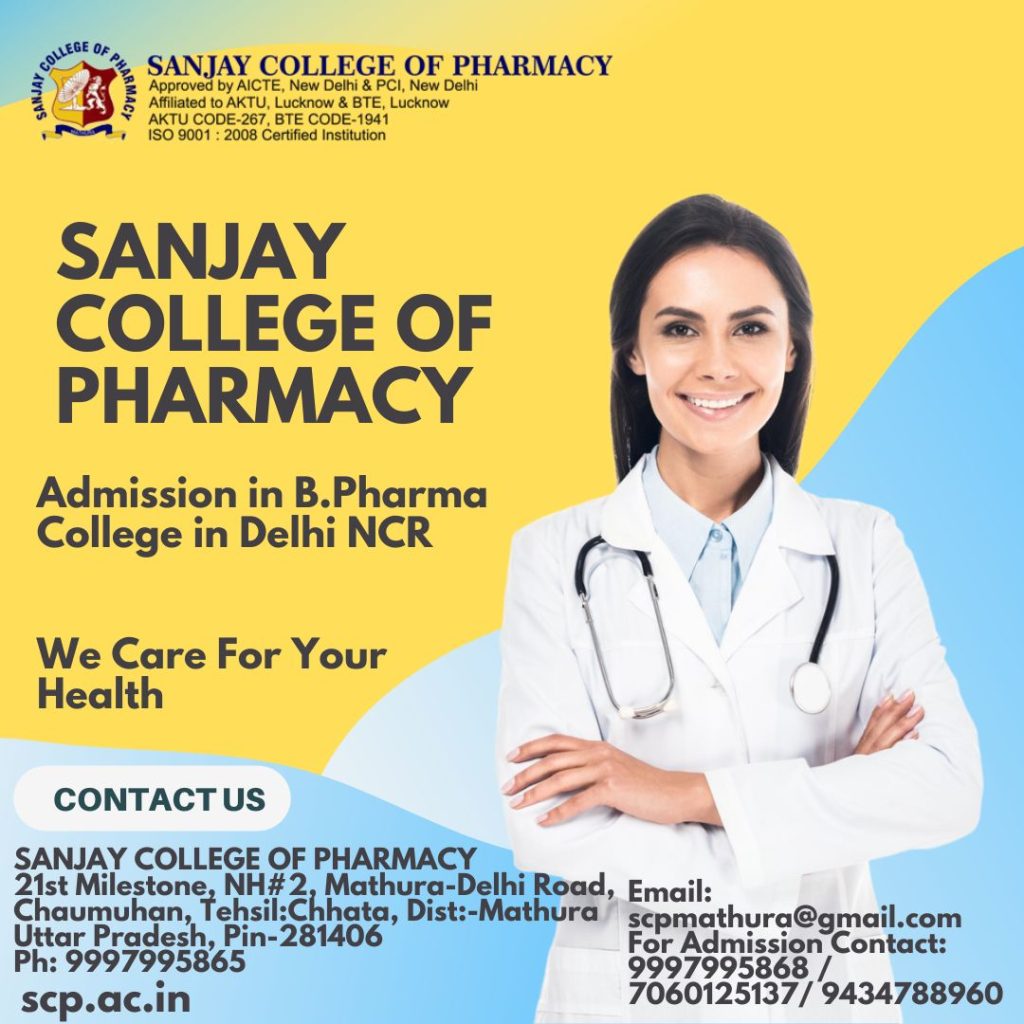 Thus, in today's blog, we'll be giving you a brief of the various departments at Sanjay College of Pharmacy and the facilities you'll get after admission. So, let's get started!
Importance of Departmental Facilities for B.Pharma Students
Pharmaceutical Chemistry Department provides training in the broad spectrum of pharmaceutical chemistry, including physical and chemical properties of drugs, theoretical and applied chemical aspects of drug design, bioinformatics and medicinal chemistry.
It also promotes research both at undergraduate and graduate levels in pharmaceutical chemistry, drug discovery and development, medicinal chemistry and pharmacology with focus on new anti-bacterial agents.
Departmental Facilities | Admission in B.Pharma College in Delhi NCR
Sanjay College of Pharmacy has established Pharmaceutical Chemistry departments where students can learn modern methods and techniques for production of API's and finished dosage form. Pharmacological departments where students study the various fields of basic pharmacology like drug absorption, distribution metabolism and excretion while other important courses like experimental design and clinical trials are taught in Pharmacology Department.
Below are top 5 departmental facilities that B.Pharma students will get after admission to Sanjay College of Pharmacy.
Pharmaceutical Chemistry Department
Pharmaceutical Department
Pharmacognosy Department
Pharmacology Department
Advanced Biotechnology Department
Pick SCP for Admission in B.Pharma College in Delhi NCR in 2023