Admission in D.Pharma College in Mathura- Why Select SCP?
Sanjay College of Pharmacy is a premier pharmacy college in Mathura. Being the best choice for admission in D.Pharma college in Mathura, we offer the best education to students who want to get into the field of pharmacy.
The college also offers many facilities that are not available in other colleges. Students are provided with a wide range of practicals to aid them in developing their skills and networking with professionals in the industry. What else will students get after their admission to the D.Pharma course?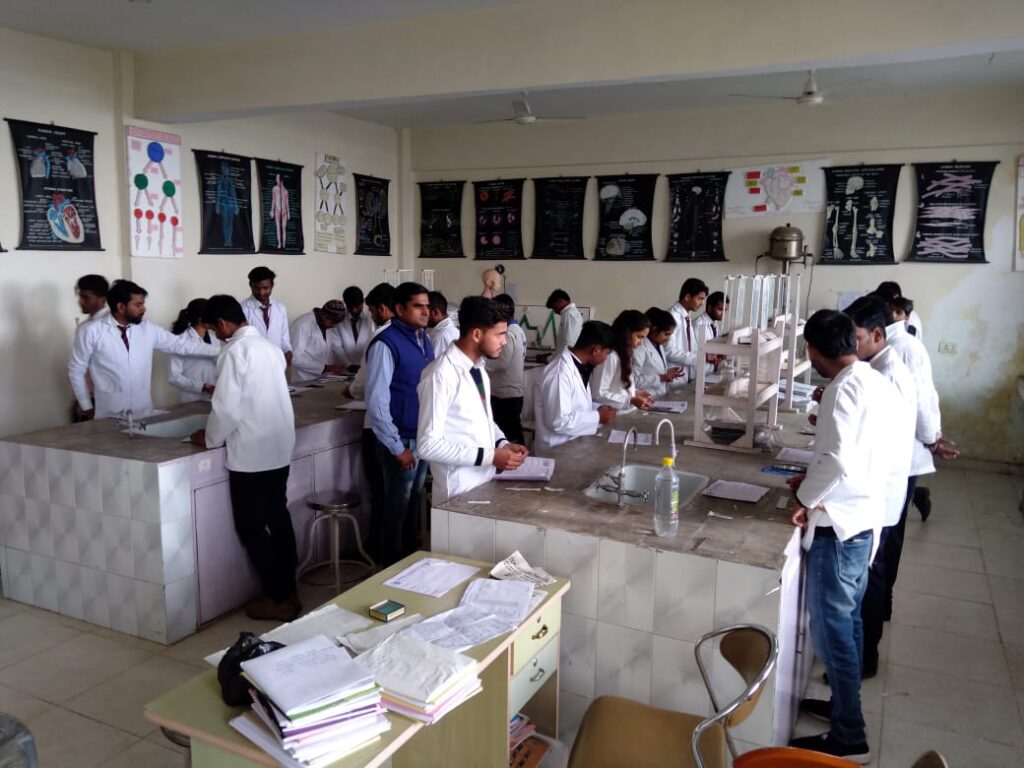 Do you want to enquire more about it? If yes, let's get into the details to find the answer to all your doubts.
Here's Why Students Prefer SCP for Admission in D.Pharma College in Mathura
Well-equipped Department Facility
Our industry-focused curriculum
Spacious & Well-equipped Department Facility
At Sanjay College of Pharmacy, we offer students the facilities to make their education more effective. The college has separate departmental facilities for D.Pharm students where they can do their research work and get assistance from the professors.
We also have a well-equipped department specially designed for diploma students where our students can find ample opportunities to learn and grow as a professional.
Our Industry-oriented Curriculum
SCP's industry-oriented curriculum invites a wide range of pharmacy experts and practitioners for lectures, delivering the latest updates on their Pharma experiences and encouraging students to enrich their knowledge through interactions.
Apart from that, the college has well-equipped research labs where students can develop their skills further by working on real-time projects on various aspects of D.Pharmacy.
So, Only Choose SCP for Admission in D.Pharma College in Mathura
Pharma is a highly lucrative career option for students. It is not just high pay, but the severe perks and opportunities attract many people. With years of experience in the field, Sanjay College of Pharmacy has earned an excellent reputation among students who want to career in pharmacy. If you have any doubt about admission in D.Pharma College in Mathura, contact us anytime.