Admission in D.Pharma College in Delhi NCR-SCP Best Facility
Admission in D.Pharma College in Delhi NCR: Pick SCP for Its Modern Infra
In today's bustling educational landscape, there's a long list of institutes that call themselves best for admission in D.Pharma College in Delhi NCR. But still, one institute is catching the attention of many aspiring students who want to start their pharma career with a diploma course. This institution stands out as a preferred destination for students seeking admission in D.Pharma. Do you want to know about that esteemed institute? Well, it's none other than Sanjay College of Pharmacy (SCP).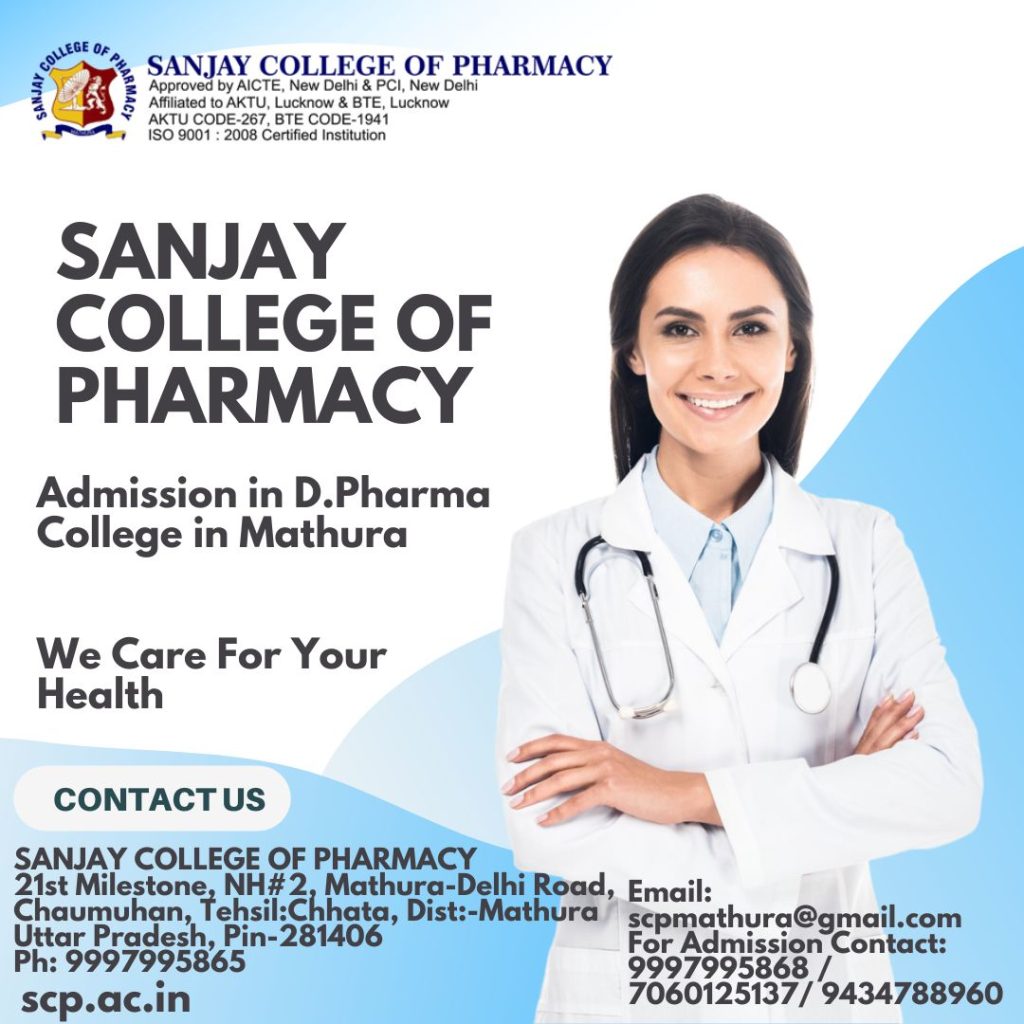 Amidst the many options available in the region, SCP has garnered a reputation for its commitment to providing quality education in the field of pharmaceutical sciences. Let's find out why it's preferred by students in today's blog. So, let's get started!
Modern Infrastructure:
We have modern laboratories, well-stocked libraries, and advanced technology to facilitate a comprehensive learning experience. Practical exposure is a vital aspect of pharmaceutical education. Thus, we ensure that its students are well-equipped to face real-world challenges. Here are some of our departmental facilities that highlight our modern infrastructure.
Departments of Pharmaceutical Chemistry
Department of Pharmaceutics
Department of Pharmacognosy
Department of Pharmacology
Department of Advanced Biotechnology
Your Pathway to Excellence in Pharma Sector Starts with SCP
Choosing the right college for your D.Pharma education in Delhi NCR can set the tone for your future career. Sanjay College of Pharmacy stands as a testament to the fact that quality education need not come at a hefty price. We offer an affordable fee structure, experienced faculty, and a commitment to excellence. It allows SCP to offer students a golden opportunity to embark on a journey of academic and professional growth.
So, if you're looking for an affordable yet high-quality education in D.Pharma, consider SCP for admission in D.Pharma College in Delhi NCR than any other institute.