Sanjay College of Pharmacy Supports an Anti-Ragging Culture
The Anti-Ragging Committee at SCP ensures that all students duly follow all the norms of anti-ragging, and hence there is zero tolerance for any ragging on campus or the hostels. Below are some of the provisions taken by the top Ranking B.Pharma College in UP. Let's have a look at them!
To provide the best education and quality infrastructure, Sanjay College of Pharmacy has the best hostel facilities for Boys and Girls. The college provides separate hostel accommodation for boys and girls with first-rate food and lodging facilities.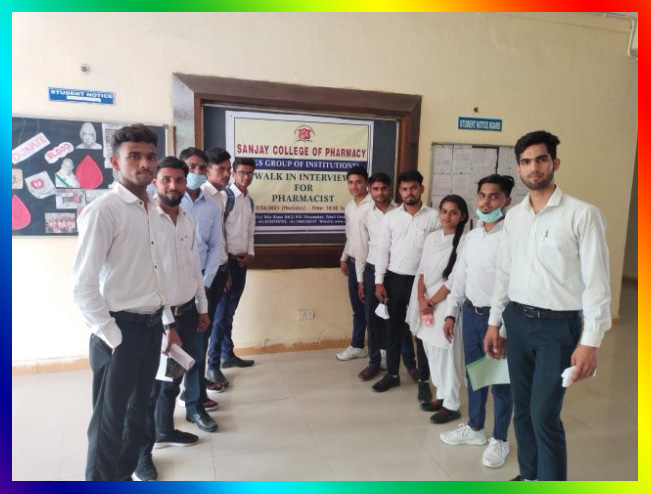 Besides these facilities, we do follow anti-ragging provisions at our campus to make sure no such activities take place at SCP.
Let us look at the anti-ragging conditions that we follow to avoid such actions.
The college has constituted an Anti-Ragging Committee and an Anti-Ragging Squad.
All students who get admission to the college must sign a declaration (as per UGC Regulations) that they are aware of the provisions contained in the regulations for the prevention, prohibition and punishment for ragging and will abide by them.
The college has imposed heavy fines on any student found indulging or abetting ragging, which is punishable under the law.
Separate hostels are provided for First Year/New Students (boys & girls) and Returning Year/Senior Students (boys & girls). This ensures no interaction between new students and seniors on hostel premises.
Actions will be taken against students found guilty
The Hostel Management Committee and the Warden keeps a strict vigil over the activities taking place inside the hostels, especially during late hours. The complaints received from any student or outsider regarding ragging are immediately taken up by the Anti-ragging Squad of the top ranking B.Pharma college in UP.
Furthermore, necessary actions are taken against those found guilty who indulge in such activities on campus!